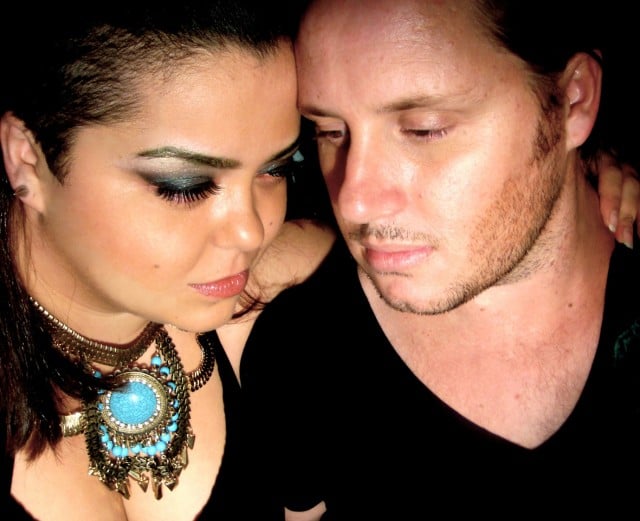 Mandy Nolan
Bow and Arrow are an eccentric husband-and-wife duo that live in a big love bubble in the Blue Mountains . Bow (Mindy Jane) met Arrow (Mitchell Kwanten) at the Sydney Conservatorium of Music and they have been partners in crime ever since. Coming up the coast for Boomerang Festival, they will bring their sweet alt-pop sounds to the Midjungwen Cabaret Stage.
As a husband-and-wife team, tell me what it is like making music together?
It is an utterly beautiful experience and definitely takes our relationship to the next level. We are both very passionate people and creating is easy, but when it comes down to two different ideas, it's totally a case of the last person standing!
Do you have a formula when you work together?
We are only two EPs deep and so far every song has been formulated differently. However, as songwriters our aim is to get inside 'the zone' where songs seem to write themselves.
What's it like taking criticism from your partner?
We've been together for 14 years so we share an open table without judgment. It's fine! In fact we welcome it. We want our creations to be the best they can be and without a certain to and fro, how can they have a chance to achieve greatness?
Which one is the Bow? Which one the arrow? Do you shoot straight for the heart?
Mindy is Bow (girl) and Mitchell is Arrow (boy)… Aim straight and aim true!
Do you ever miss?
Absolutely. Life is full of hits and misses. You've just gotta keep moving forward and keep doing your best.
What do you think is the unique aspect of your collaboration?
The unique element is our LOVE. From the moment we met as teenagers we were destined to be together and to make music together. The music is an extension of our love.
When you are sampling, what are the more unusual sounds you have sampled to make instrumental soundscapes?
We've sampled a lot of crazy stuff from outrageous room chatter at a Dollhouse Party heard in Space Cadetto a whole bunch of interesting machinery in a mechanical workshop, such as a guillotine cutting a huge sheet of metal in two – which became the main beat heard in Lullaby.
Are you always listening? What are the patterns of the music that you hear in the everyday?
Yes we are. Anything audible has the potential to be musical.
Why do you think we miss the music or the rhythmic patterns around us?
Music is the key. It is proven to have a massively positive impact on the mental and physical body but people are swamped by mass consumerism, work, social media, the gamut of life dramas and a whole bunch of mind-numbing influences that dull your existence… so music and rhythmic patterns can often take a back seat.
Tell me a little about the remix of UNKLE, Money and Run with Nick Cave?
We love UNKLE and we certainly love Nick Cave! So when we got the opportunity to do a remix for them, we jumped at it! Hearing isolated parts of their original track was inspiring. We wanted to take it to the next level and create a hellfire slobbering determined wolf galloping through different dimensions.
What should we expect for Boomerang?
You can expect big ballsy vocals, tribal rhythms mixed with modern electro beats, weird gadgets, two drummers, funky guitars, live sampling and a whole lot of heart. Boom!
Boomerang Festival runs October 4–6. Tickets available now at www.boomerangfestival.com.au.