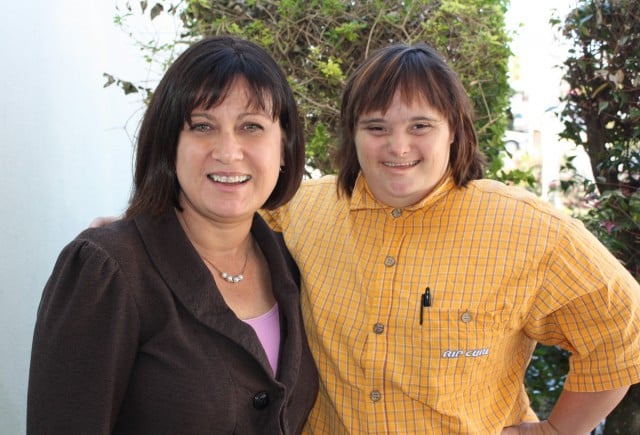 A re-elected Rudd government would work with the New South Wales government to start DisabilityCare in the local government areas of Tweed, Lismore, Kyogle, Ballina, Byron, Richmond Valley, Clarence Valley and Coffs Harbour from July 2016, according to minister for disability reform, Jenny Macklin.
Ms Macklin and ALP Page MP Janelle Saffin yesterday met with local people with disabilities and service providers in Ballina to talk up the benefits of the rollout.
'This means around 8,700 people with disability and 3,400 carers across these local government areas will be among the next in New South Wales to benefit from DisabilityCare from mid-2016,' Ms Macklin said.
'DisabilityCare Australia is already operating in four launch sites around Australia, including the Hunter region in New South Wales. The rest of New South Wales will be progressively rolled out from July 2016 until the entire state is covered by mid-2018 to support around 150,000 people with disability.'
Ms Saffin said, 'I have advocated for people with disability and their families on the north coast to be the next to benefit from DisabilityCare in New South Wales and I am so pleased that federal Labor has committed to deliver this.
'Federal Labor built Medicare. And now federal Labor is building DisabilityCare.'
Ms Saffin said bringing DisabilityCare Australia to the north coast would create new jobs – both in DisabilityCare Australia and the broader disability services sector.
'And across the north coast local government areas, the expansion of the disability service sector could mean up to an extra 1,700 skilled job opportunities for local workers,' Ms Saffin said.
'In contrast, Tony Abbott will make cuts to the bone that will hurt families and cut back on essential services that families on the north coast rely on.'
Ms Elliot said DisabilityCare Australia will provide more support to people with disability and more choice and control over how they receive that support.
'DisabilityCare will give local people the peace of mind that if they or a loved one has a significant and permanent disability, they will get the care and support the need, when they need it,' Ms Elliot said.