How did nastiness become so cool?
What, if anything, is trying to be said here (other than the original made a motza so we might as well clean up with a sequel)? It is horrible, stupid and, worst of all, alarmingly sadistic for a movie that will be seen mainly by impressionable young people.
Jim Carrey, who has the role of super-hero Colonel Stars and Stripes, refused to take part in promoting the film because of what he saw as its unacceptable violence – which raises the question, didn't he read the script before taking the money? But good on him anyway.
I'm still prepared, however, to go into bat for the first Kick-Ass (2010). It has a scene in which a ferocious bashing is in progress as dozens of teenagers at a hamburger joint record it on their phones, eager to upload it onto Facebook or YouTube.
The episode is a grotesque indictment of our online society's indecent apathy and mindless obsession with vicarious titillation.
The film in general had enough tongue-in-cheek commentary on popular culture to (mostly) make up for its brutish indulgences. Not so its successor, which leaves one with the impression that new writer/director Jeff Wadlow simply didn't 'get it'.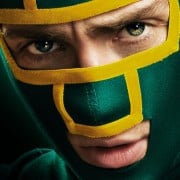 Dave (Aaron Taylor-Johnson), the eponymous hero, is back in his green bodysuit (costume design is the only praiseworthy element), carrying on from where he left off – fighting bad guys.
Mindy/Hit Girl (Chloë Grace Moretz), equally committed to the cause, is also embroiled in high school dramas with a trio of spunkettes that unfairly bring to mind the far superior Clueless (1995).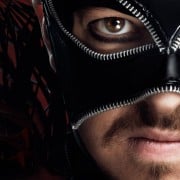 Taylor-Johnson now looks too old for the part, and so does Christopher Mintz-Plasse as Chris D'Amico/the Motherfucker, while Moretz, in the intervening years, has entirely lost the little-doll factor that worked so well in the earlier outing with her loopy, deceased father, Big Daddy (Nicholas Cage).
Cage's absence is not compensated for by the under-utilised Carrey, who might have at least lightened the tone with self-mockery.
A brain-dead abomination.
~ John Campbell