https://www.youtube.com/watch?feature=player_embedded&v=RRau7cqPTDA
The fastest and greatest dancers in the land come together to perform the innovative and exciting new show celebrating the very best of Irish culture and history. Choreographed and led by ex-Rhythms of Ireland lead soloist, World Medallist and six-time Champion Brent Pace and Australian Champion Soloist, Caitlin Ehrich.
A Taste of Ireland is built on a cast of the newest and best Irish dance champions to be found.
A Taste of Ireland is the vivid portrayal of Ireland's story told through music and dance. Irish Dance has come a long way since the inception of Riverdance and Lord of the Dance. However, A Taste of Ireland takes the art form to the next level. Transporting the audience to a time and place where tunes, taps and tradition were all part of the soul, A Taste of Ireland is the true heart of Ireland.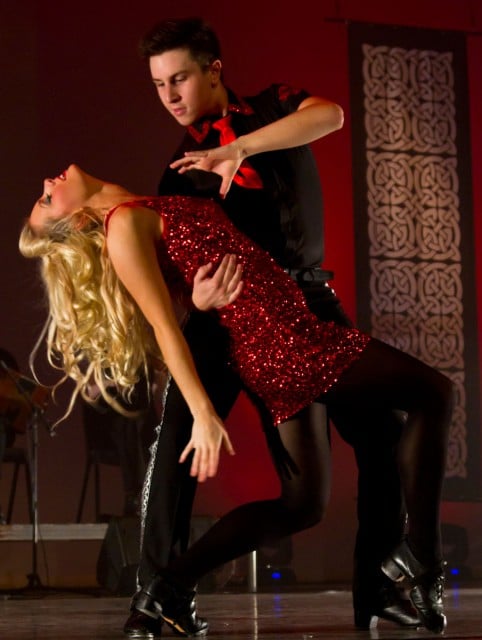 Pairing a cast of the most talented champion Irish dancers and musicians, A Taste of Ireland has a blend of what is perhaps one of the only unspoilt depictions of Ireland to hit Australia. Unique for a production in this genre, A Taste of Ireland features music and dance reflected through raw talent, which is impressively 100 per cent LIVE. Danced at a standard rarely seen outside of the World Championship stage, A Taste of Ireland was composed and choreographed in Dublin and is quickly on its way to becoming the new frontier in Irish entertainment.
A Taste of Ireland features music from across the Irish provinces. It will immerse audiences through its magical tunes, taps and tradition! Dazzling feet meet moments of Irish wit, as the audience embarks on a journey through the different elements of Irish tradition. Simultaneously the music and song ballads twist and turn through brilliant choreography, to tell the story of one of the world's most historic nations.
Caitlin Ehrich
:
At the age of four, Caitlin's first Irish dancing class was just the beginning of her amazing dance career ahead leading to A Taste of Ireland. Dancing her way to the top of the world, becoming one of the most elegant and graceful dancers, Caitlin was crowned the Senior Ladies National Champion in 2010.
Caitlin is trained in ballet, jazz, tap and Irish dancing, and it is the combination of such fantastic training that has made her so talented and allowed her to collaborate so successfully with A Taste of Ireland.
Caitlin launched her show career by performing in her first show, Dance of Desire. It was through her training and touring experience with Dance of Desire that Caitlin decided to return to her competitive dancing and then she went on to take a podium finish in North America.
The choreography in A Taste of Ireland is close to Caitlin's heart. Taking her back to her family's roots, Caitlin returned to Ireland to conceive the making of A Taste of Ireland. From every boundless leap to every magical spin, Caitlin's touch has graced the choreography of the show.
Brent Pace
:
Internationally acclaimed star of ABC3's Dancing Down Under, Brent is one of Australia's best! Son of one of Australia's most prominent Irish dancing teachers, Brent was born with his feet tapping. A World Medallist and six-time National Champion, Brent has been at the top of his game since his early teens.
Trained in Dublin, London and Melbourne, Brent has some of the fastest feet around. It is with his sheer speed that Brent spins out his awesome beats choreographing A Taste of Ireland with class and valour.
Brent joined the show The Rhythms of Ireland in 2009 and by the beginning of 2011 he was the youngest principal dancer in the history of the production. He was asked to perform the lead role in the show's first launch in Europe. Amid much success, Brent took himself away from show life to concentrate on creating his own show, A Taste of Ireland. 
Creating A Taste of Ireland was Brent's major project. Returning to Dublin to begin the conception of the show was the first step in creating the masterpiece. As each and every movement was paired with a tale from the Emerald Isle, A Taste of Ireland was tastefully born. It has been Brent's dream since he was a child to perform in his own show and now it has come true. A Taste of Ireland is just that dream.
Friday August 30
Byron Community Centre Theatre
Saturday August 31
Casino RSM Club
Find this and many other great gigs in Echonetdaily's North Coast Gig Guide