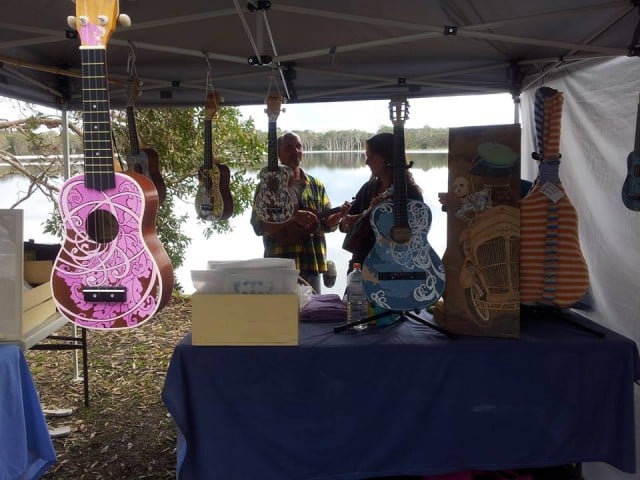 Eve Jeffery
This the future of Lennox Head market was finally decided last week when Ballina Shire councillors voted unanimously to find it a new home at the community centre.
Congestion in the area and the health of Lake Ainsworth were the major factors in the vote. The growth of the township and the amount of visitors played a part in the decision.
'This is not the 70s any more', said Cr Susan Meehan.
'We have to think of the amount of people impacting on the lake. It's terribly congested, even emergency vehicles can't get through.'
Cr Sharon Cadwallader said the residents association was divided in its view but she felt that the market held inside the community centre would change the feel of the event as it was more than just about shopping.
'The markets are about experience', she said. 'It's not just about the purchases, it's about the atmosphere.'
Fears that parking may cause problems at the proposed site were raised. Concerns that cars would damage the surface of the adjoining sport fields were discussed and the issue had been broached with the relevant sports clubs.
In the end Council resolved that the markets be permanently relocated from Lake Ainsworth to the Lennox Community Centre and that the rugby field be roped off on market days to ensure that no market stalls or cars encroach onto the playing surface.