Gambling experts from Southern Cross University will lead a new study investigating the promotion of and access to gambling and social casino game opportunities through social media and mobile platforms.
Funding for the world first Australian study into the convergence of social media, social gaming and gambling has been awarded to a team led by Dr Sally Gainsbury (pictured) and Professor Nerilee Hing in the Centre for Gambling Education and Research (CGER) at Southern Cross University. The two-year study is funded by a $456,387 grant from Gambling Research Australia and includes research teams from the University of Adelaide and from Canada.
Lead researcher Dr Sally Gainsbury will be discussing the convergence of social gaming and gambling and possible regulation on Tuesday 13 August in Sydney at the Gaming, Racing & Wagering Australia conference.
Dr Gainsbury said there was minimal research into the effects of social media promotions and social casino games and who was being targeted by these promotions.
'It is also unclear whether social media act as stimuli to exacerbate gambling problems or encourages gambling in vulnerable populations, including adolescents. This national study will seek to further the understanding of the convergence between gambling and social media, including future trends in Australia and internationally.'
There are around 173 million monthly social casino game players worldwide, and the sector is growing at 24 per cent per year. It is not currently known how many Australians are playing these types of games online.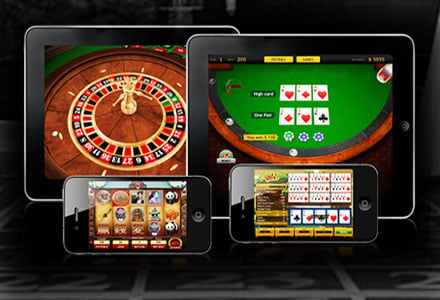 'Internationally, there are three times as many social casino game players as internet gamblers, but the internet gambling market is worth more than US$35 billion compared to the social casino game market valued at just US$1.7 billion in 2012. Both social media use and internet gambling are increasing in Australia so there is substantial interest in these markets by both gambling and game operators,' said Dr Gainsbury.
'Most people engage in gambling within appropriate limits, but some people are vulnerable to developing problems, including young people who are highly impressionable. We know that gambling and social casino games are being promoted on social media, but we do not know the impact of this yet.'
The study will identify and describe the availability and promotion of gambling and social casino game opportunities via social media and mobile platforms and whether there has been a transition between social casino game play and gambling. The expert project team includes Dr Daniel King and Associate Professor Paul Delfabbro from the University of Adelaide; Adjunct Professor Alex Blaszczynski and Alex Russell from the CGER at Southern Cross University; and Professor Jeffrey Derevensky, a Canadian adolescent and young adult psychologist.
Dr Gainsbury said this area of research had already attracted significant interest from national and international stakeholders and would provide key insights into the impact of social media in promoting gambling and social casino games, and the impact of the shifting uses of technology.
'More than three in five Australians now use social media with almost half logging on daily through computers, smartphones, and tablets. Consequentially, Australians of all ages are now exposed to the increasing number of advertisements and promotions for gambling products and can engage with gambling operators through social media channels, such as Facebook, Twitter and YouTube. Social casino games replicate popular casino games such as slot machines, poker and blackjack but do not pay out any monetary awards.'
The study will be completed over two years and will seek input from many stakeholders, including Australians who use social media and social casino games. The multi-method study will include interviews, audits of websites and social media, and an online survey to be run in 2014.
Individuals interested in participating in this research are welcome to contact Dr Sally Gainsbury, postdoctoral research fellow in the Centre for Gambling Education and Research, Southern Cross University at [email protected].