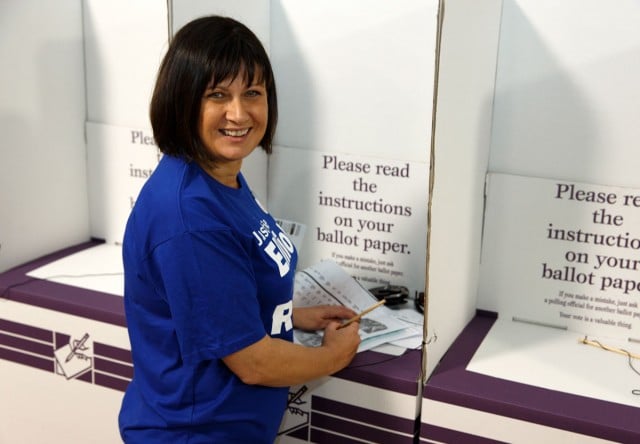 Luis Feliu
Despite a certain change of government after today's federal election, sitting Richmond MP Justine Elliot has held  onto her seat.
As at 7.30pm tonight, Mrs Elliot had 55.59 per cent of the vote ahead of the Nationals' Matthew Fraser with 44.82 per cent on a two-party preferred basis after almost 23 per cent of the vote counted.
The Greens' Dawn Walker was in third place with 18.56 per cent of the primary vote.
The latest Australian Electoral Commission (AEC) figures show Mrs Elliot drew 9,465 primary votes (34.13 per cent), Mr Fraser 9,954 (35.89 per cent), Ms Walker 5,257 (18.96 per cent), the Palmer United Party's Charles Allen on 2,089 (7.53 per cent), independent Kevin Skinner 594 (2.94 per cent), and the Christian Democratic Party's John Ordish on 373 (1.35 per cent).
There are 97,277 voters enrolled in Richmond.
Echonetdaily will bring you comment from the candidates shortly.