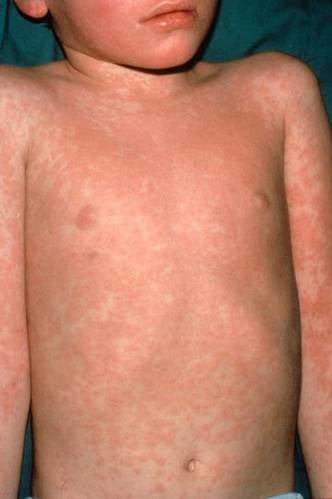 Be alert for measles in the Byron Bay area, says the North Coast Public Health Unit.
The unit issued a statement last Friday saying a Byron Bay High School student has been diagnosed with measles.
'This student also travelled to and from school on the Bangalow–Byron Bus (Blanch's Bus Service – bus numbers 32 and 30).
'Three other people in the Byron Bay area have been diagnosed with measles over the past two weeks.'
Mr Paul Corben, director of North Coast Public Health Unit, said that measles is highly infectious among people who are not fully immunised.
'Measles is spread through coughing and sneezing. Symptoms can include fever, tiredness, runny nose, cough, and sore red eyes, which usually last for several days before a red blotchy rash appears.
'Complications range from an ear infection and diarrhoea through to pneumonia and swelling of the brain (encephalitis),' Mr Corben said.
Mr Corben added that vaccination with measles-mumps-rubella (MMR) vaccine is the only way to prevent infection.
Byron Bay and nearby areas have among the lowest vaccination rates in Australia so further cases may occur.
For more information on measles, visit www.health.nsw.gov.au.