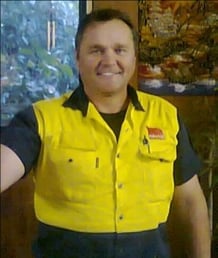 A 47-year-old former soldier who shot and decapitated his neighbour at Broadwater last year has been jailed for a term of at least 17 years.
Jonathon Andrew Stenberg was sentenced in the NSW Supreme Court in Sydney to a maximum of 25 years' jail for the murder of Edward 'Ned' Kelly whose headless body was found in the cottage at the canefarming village south of Ballina.
The court was told there had been a long history of conflict between Stenberg and Mr Kelly before Stenberg broke into his home and shot him.
The discovery of the 54-year-old's body sparked a week-long manhunt during which Stenberg auditioned for a movie part as an extra in a movie being shot in Queensland's central west region.
He was eventually captured at a camping ground in the Northern Territory and later extradited to NSW, where he pleaded guilty to the murder.
Stenberg, who will be eligible for parole in 2031, still refuses to reveal the location of his victim's head, which has never been found.
Justice Monika Schmidt said Stenberg's refusal to reveal the location of Mr Kelly's head indicated a lack of remorse.
The court heard Stenberg let one of Mr Kelly's pet birds out of its cage before he set fire to the Broadwater house.