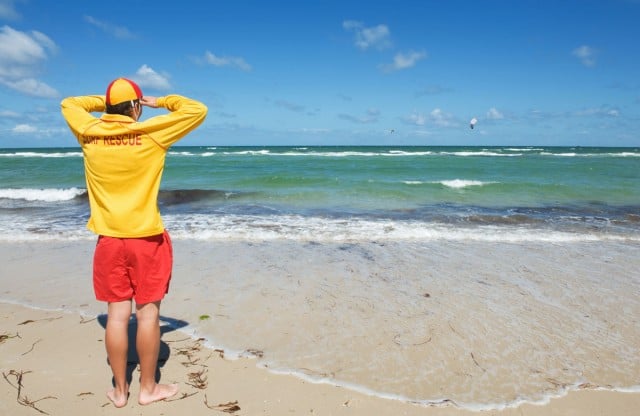 Drownings on NSW beaches and coastal waterways have reached the highest in nine years according to the 2013 National Coastal Safety Report conducted by Surf Life Saving and launched by the prime minister, the Hon Tony Abbott MP, in Canberra yesterday.
While 48 coastal drowning deaths occurred last year in NSW (10 above the nine-year average of 38), the statistics show that most drownings occur at unpatrolled locations.
The National Coastal Safety Report points to other activities such as rock fishing and watercraft (non-powered) as a leading cause of death, with both activities combined accounting for 27.1 per cent of all deaths while swimming/wading accounted for 22.9 per cent.
Nearly 30 per cent (29.1%) of all deaths were young people aged in their twenties (20–29) while an overwhelming 83 per cent of all drowning deaths were male.
Surf Life Saving Australia president Graham Ford said that the report presents the surf life saving movement nationally with an increasing challenge of matching community needs for life-saving services across the coastline, not just on the beach.
'Surf Life Saving has a growing need to work with our partners and equip people with vital knowledge and skills, and ensure people show respect for the water in the unpredictable and unforgiving coastal environment,' said Mr Ford.
Some of the statistics are disheartening, an indication of where the problems lay.
Fatalities
• 48 coastal drowning deaths; greater than the nine-year average of 38
• 0.65 coastal drowning death rate per 100,000 pop; greater than the nine-year average of 0.54 per 100,000 pop
• 40 (83%) were males
• 9 (19%) were aged between 25 and 29 years
• 3 (6.3%) were international visitors
Activity
• 11 (22.9%) were swimming/wading
• 8 (16.7%) were rock fishing
• 6 (12.5%) were boating
• 5 (10.4%) were using non-powered watercraft
Location
• 42 per cent of individuals drowned less than 1km from the nearest lifesaving service
• 44 per cent of individuals lived between 10km and 50km from the drowning location.