Saritah has a positive vision for the future which shines through every word she sings and every note she plays.
Inspiring, uplifting and playfully powerful, Saritah's live shows are colourful celebrations of life. South Korean born, raised in Perth and based in Melbourne, Australia, Saritah is a dynamic performer, delivering a potent combination of feminine spirit, conscious lyrics and heartful melodies. Her songs embody a unique union of roots, reggae, soul, acoustic and dancehall.
A festival favourite with a vibrant stage presence, Saritah has toured consistently within Australia and abroad, performing at notable festivals including Glastonbury (UK), Sierra Nevada World Music Festival (USA), Joshua Tree Music Festival (USA), North West World Reggae Fest (USA), Greenroom Festival (Japan), Jarasum International Jazz Festival (South Korea), Grant Mint Festival (South Korea), Mosaic Festival (Singapore) amongst countless others.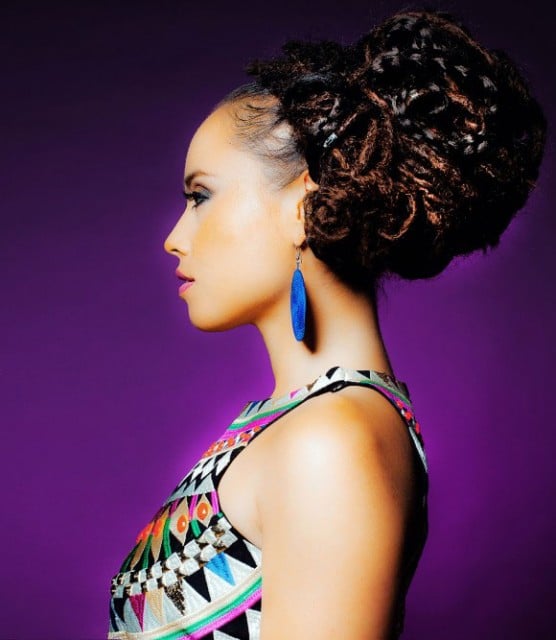 Her songs are affirmations, invocations, revelations.
The latest album Dig Deep reveals an artist at the next level of her career. Recorded in the hills of Montecito, California, and partly produced by Mario Caldato Jr. (Jack Johnson, The Beastie Boys, Manu Chao, John Butler Trio), DIG DEEP debuted at #34 in the iTunes USA Reggae Charts and spent 3 weeks in the Top 10 in AIRIT's Great Southern Charts. It is a vibrant, rich album that unites roots reggae, dancehall, pop and nu-soul flavours on a courageous journey through universal conditions of joy, loss, inspiration and faith. The songs deal with personal evolution as the starting point for global revolution.
See Saritah tonight with Fyah Walk at the Currumbin SoundLounge.
Doors open from 7.30pm, show begins at 8:30pm
Tickets $13 online, or $15 at the door unless sold out.
.