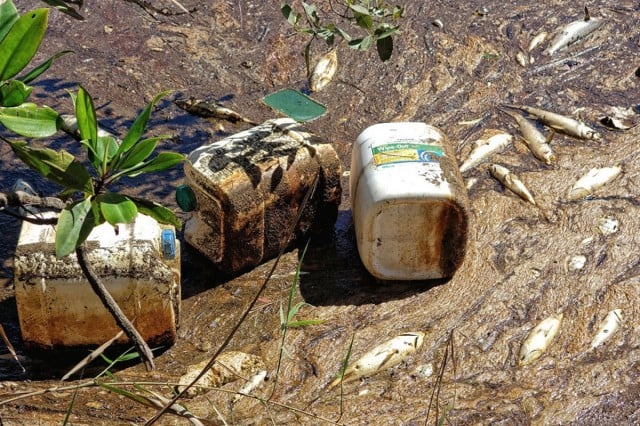 A fish kill was reported at Capricornia Canal in Ocean Shores on Friday.
Resident Reid Waters told The Echo, 'It was probably caused by a natural event, but one cannot dismiss the environmental effect of six drums dumped into an isolated reach of the upper canal'. The weed control herbicide Wipe-Out 450 drums were found with their caps on, says Mr Waters.
He says that fish kills happen fairly regularly. 'It's right across from my house and I can smell them from here,' he said.
Executive manger of planning and environment Ray Darney told The Echo preliminary testing of the area had shown low levels of oxygen within the canal.
'This is a natural occurrence after recent rains following an extended dry period,' he said. 'It is unknown where the drums have come from and we would appreciate any information from the public being forwarded on.'