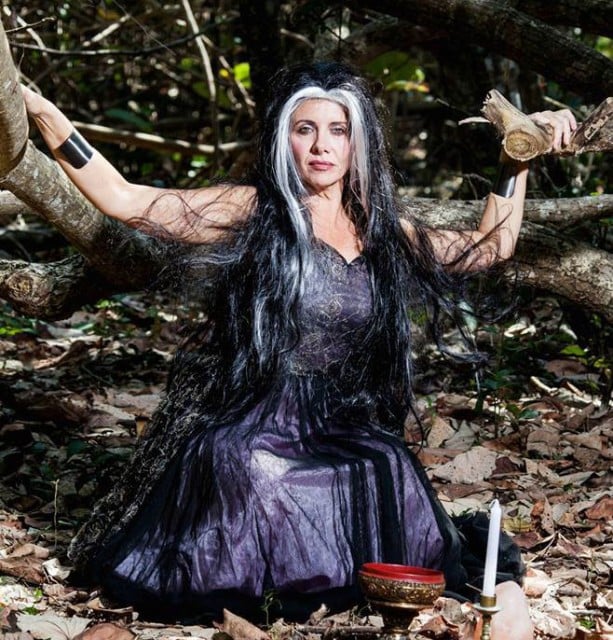 Actress Louise McCabe is a seasoned theatre and cabaret performer who has written and is soon to perform Conversations with Goddesses, a comedic and theatrical exploration of the power of archetypes that prove as strong today as they were 2,000 years ago. Louise spoke with Mandy Nolan about how the goddess in her sees the world…
Inside every woman… there is a full cast of archetypes, all dying to run the show.
If I were a goddess… I would be Fantasia, Goddess of Unrealistic Expectations, Hopeless Romanticism and an Unkempt Home.
Men don't understand women because… sometimes they think there is one generic woman to understand…
Women are most competitive… when they're after something they really want… I guess we all are.
Goddesses and archetypes are even more relevant today because… after a few thousand years of patriarchy, we're catapulting toward environmental destruction owing to our desire to conquer nature, so it's time for something new. We need masculinity rather than patriarchy, which acknowledges that femininity is an equal part of the equation. This is the message of the goddesses I think.
If women ruled the world… well, I'd like to think compassion and co-operation would matter… But then when you look at women such as Margaret Thatcher, I think it's more a systemic change that's needed!
When I am in my power… I do stuff such as write and perform. It's my great love.
The times when I lose it… are usually over the small things. I cope with a big crisis, but then I lose my keys for 20 minutes and I go hysterical. My epitaph will read: 'Here lies Louise, but where are her freakin' keys?'
I would describe my driving style… as 'Kamikaze parker'.
One of the biggest lie we women swallow is… that if we ask for our emotional needs to be validated, met or respected then we're needy. We're human beings for goddesses' sake, of course we have needs. What's wrong with that?
Sex… (or the promise of it) is a great motivator. I'm hoping that by doing this show I'll get laid. I'll be really pissed off if I don't.
If I could change one thing about myself… it would be to stop taking rejection (real and perceived) so deeply to heart.
Shopping is… fun if it's for clothes or shoes (that's the Aphrodite archetype in me). Otherwise it's something I'd rather not do.
If I could change one thing in the world… it would be the monetary system. It's the cause of all our problems, especially war.
My mother always said… 'Oh I didn't worry about it, I just got on with it!' at the end of every story of hardship from her life. She's the antithesis of today's culture where we workshop every feeling. I can't imagine my mum attending a personal-development course…
She'd tell everyone to pull themselves together, repress everything and soldier on. Thank the goddesses that stoicism's out of fashion – I wouldn't last a minute.
Conversations with Goddesses plays one night only on Friday at 8pm at The Byron Centre. Get your tickets at byroncentre.com.au or call the Box Office at 6685 6807.