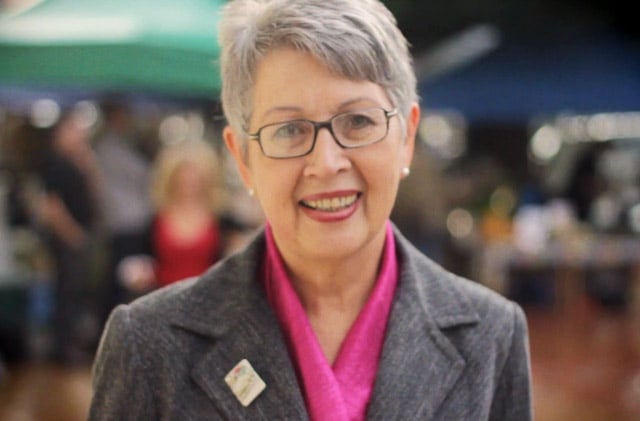 Darren Coyne
Lismore mayor Jenny Dowell is planning for the day she hands over the mayoral robes in two year's time.
Cr Dowell, who has been on council for 12 years, serving eight of those as mayor, is hoping to see more women run for the position.
'We need to increase the representation of women in local government,' Cr Dowell told Echonetdaily.
'I have made my decision not to run again after 12 years but I want to see other women consider running.
'NSW council elections are scheduled for September 10, 2016.
'So on Wednesday I'm hosting an information session for women interested in standing for election in two year's time.'
Cr Dowell, who has been successful running on a Country Labor ticket, said only 27 per cent of councillors in NSW were female.
'So if women out there are interested in considering standing for election, would like to link up with current women councillors from our region to get more information or would like to support a woman candidate, please come along to the session at Lismore Council Chambers on Wednesday at 5pm for a cuppa before a 5.30-6.30pm forum.'
Meanwhile, Lismore will tomorrow elect a new deputy mayor.
The current deputy, Neil Marks, told Echonetdaily that he would run again.
'I've been asked to run so I probably will,' he said, adding that he had no idea who he might be up against.