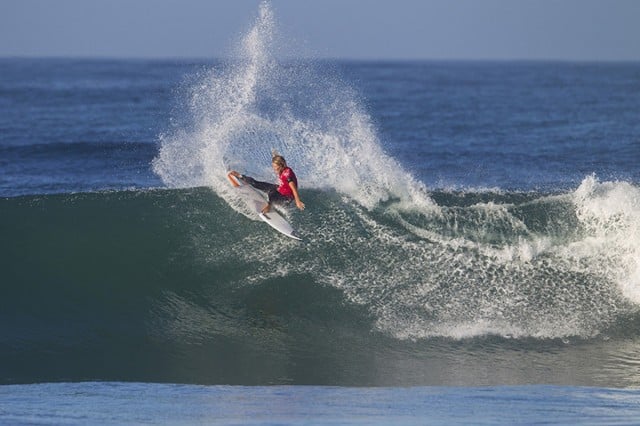 Stephanie Gilmore of Kingscliff, NSW, has taken out the final at Lower Trestles in California with a first-ever perfect 10 for the event.
Five-time world champion Gilmore took the lead early with a 9.50, while Sally Fitzgibbons began with a 7.
After a couple of lead changes, Gilmore got back out front, ripping up a right-hander to score an 8.93.
Her attack continued with the next wave where she put together a series of seamless turns, an elegant layback, quick floater and elegant exit, earning the first perfect 10 of the event.
'I wanted to get Sally back from Fiji because I had a tough performance there,' a triumphant Gilmore said.
'Whoever won that heat there, I thought was a definitive moment for the year.'
Gilmore's final score for the final was 19.50 while Sally Fitzgibbons from South Coast of NSW scored 14.03.