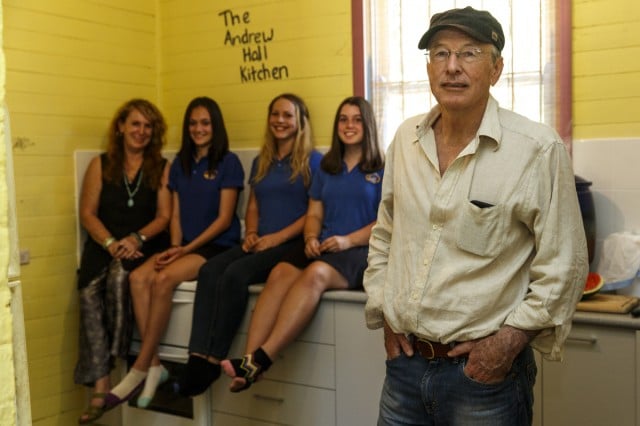 Eve Jeffery
The Widow's Cottage is an important venue for the Byron Youth Service (BYS), which provides great activities for teens in the Mullumbimby area. In recent times the cottage has been in need of spruce-up and a good man has come to its aid.
Local resident Andrew Hall has come to the rescue on several occasions in the past and recently provided a large donation to refurbish the cottage's kitchen.
'Thanks to a generous donation by Andrew, the BYS Mullumbimby Cottage finally has a kitchen upgrade.', says youth worker Deb Pearse.
Serious impact
'Recent funding cuts are having a serious impact on service delivery and we much appreciate any help from the community.'
Deb says it is support from outside the government that keeps things going.
'We are lucky that we have members of the community to support us when the government doesn't seem to be able to', says Deb. 'It is people like Andrew who keep these services alive.'
The cottage can do with all the help it can get. Please call Deb on 0409 170 062 if you have any cooking utensils you would like to donate or any donations that will assist the service keep working to keep our young people safe.