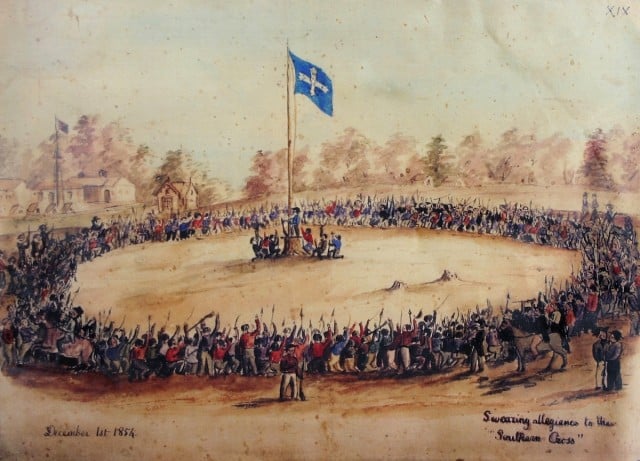 The 160th anniversary of the Eureka Stockade will be remembered with a sombre ceremony in Ballarat where 27 lives were lost in Australia's only organised civil uprising.
Eureka Stockade descendants and locals will gather to remember the uprising by miners on the Victorian gold fields in 1854.
The rebellion, sparked by crippling taxes levied on miners by the Victorian government, ended on December 3 when government forces stormed the stockade.
Wednesday's ceremony will start early with the raising of a recreated Eureka flag at Ballarat's Eureka Stockade Memorial Park.