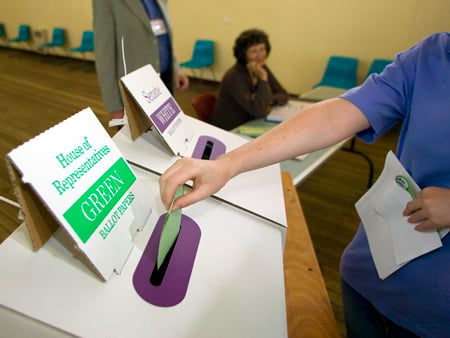 The property industry has vowed to establish a political party in NSW and could soon run candidates in elections.
Malcolm Gunning, from the Real Estate Institute of NSW (REINSW), says work is already underway to form a new party to represent real estate agents and developers.
He said the industry was disappointed that not enough was being done by the state government to regulate the industry.
In terms of regulation and accreditation, the real estate sector was "lumped in with tattoo parlours, brothels and car yards", he said.
While REINSW has missed a deadline to register for the March NSW election, Mr Gunning said a new party will be formed to contest elections after the 2015 poll.
He said the focus will be on electing a member into the upper house of parliament.
Mr Gunning insists the new political party will not push to overturn the ban on property developers donating to election campaigns.