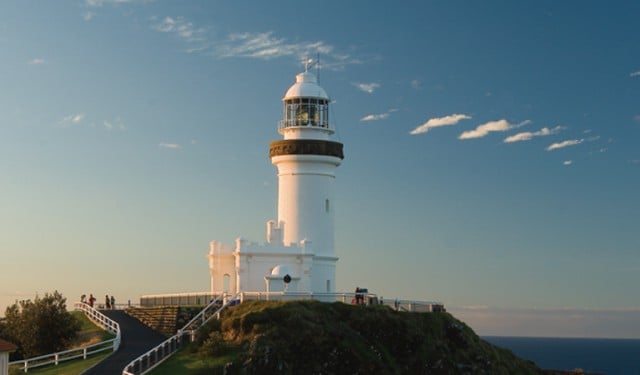 Chris Dobney
Anyone looking towards Cape Byron on Tuesday night would have had the spooky experience of seeing… nothing. The familiar sweep of light from the lighthouse, a nightly performance for more than a century, was gone.
Fear not, the Cape Byron Lighthouse is not being decommissioned, but it was struck by lightning.
'A spokesperson for the Australian Maritime Safety Authority (AMSA) told Echonetdaily, 'Someone alerted us about 8pm that the light wasn't working. It turned out it was struck by lightning early Tuesday morning, which caused one of the controllers to fail.
The spokesperson said a team went out on Wednesday and reset the controller and replaced one of the bulbs. But that meant it was out of action all Tuesday night.
'We issued a notice to inform boats it wasn't working,' the AMSA spokesperson said.
He added that in this age of GPS while 'it's still a working aid to navigation' these days its 'more of a visual back-up than a first line that ships would use when navigating'.
Asked why AMSA had to rely on a phone call from a concerned citizen to advise them of the problem, the spokesperson said, 'There are automated warning systems but in this case they didn't activate – we were told by someone that noticed.
Standing as it does on the very tip of the cape, it's not surprising the Lighthouse has been hit by lightning before with similar results.
'There's not much we can do to prevent the controller tripping when something like that happens,' the AMSA spokesperson said.