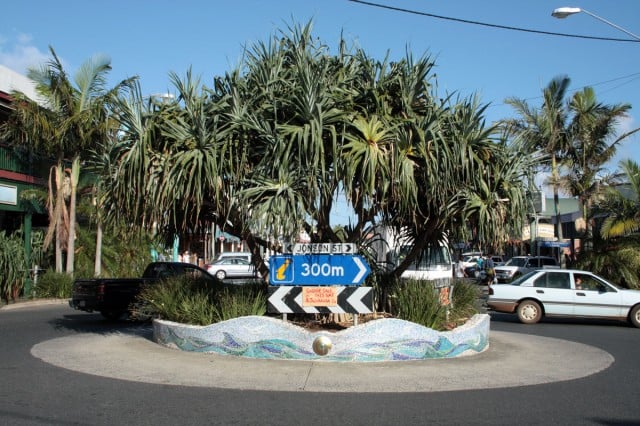 Plans by Byron Shire Council to create a permanent second lane along Shirley and Lawson Streets heading into Byron Bay have been cautiously welcomed by the town's chamber of commerce, Byron United (BU).
Cr Rose Wanchap's proposal, which gained support in council late last year, would also link the road with Bay Street via the Jonson Street north car park.
BU vice-president Adrian Nelson told members, 'It is anticipated $15,000 will be sourced from either the bypass reserve funds or other sources identified for funding the consultants to be engaged to assist staff with completion of a feasibility report.'
'While a second access to the carpark may be beneficial, it will be interesting to see the findings of the report, and if allowing traffic to divert through to the pool and Main Beach will actually assist traffic flow.
'We look forward to consultation with Council on the proposal.'