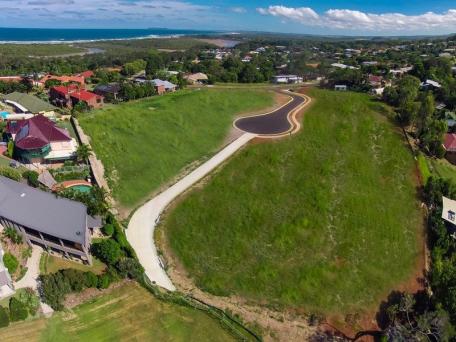 Byron Shire Council staff will be on hand at the Ocean Shores Country Club 2pm– 6.30pm on Wednesday February 25 and at the Ocean Village Shopping Centre 2pm–6pm on Thursday February 26 to discuss a planning proposal currently on public exhibition which aims to reclassify the Roundhouse site to 'operational land – interest changed'.
Byron Shire Council has owned the controversial site since 1990, rezoned it to residential in 1996 and reclassified to 'operational' land in 2002.
Funds raised from the Roundhouse subdivision are proposed to be reinvested back into community assets primarily in the north of the shire.
'As recently as December 2014, Council resolved that the proceeds from the first Roundhouse block sale would go towards improving Waterlily Park amenities,' said Council's director of infrastructure services Phil Holloway. 'With little development land available at Ocean Shores, acquiring funds through developer contributions for Waterlily Park would otherwise take many years.
Back into assets
'Subdividing and reinvesting the Roundhouse proceeds back into assets such as roads, drainage and sport fields will help deliver greatly needed infrastructure for the north of Byron Shire.'
The public exhibition ends on Wednesday March 4 and further information can be found at http://bit.ly/Roundhouseplans. Submissions should be made in writing and addressed to the General Manager, Byron Shire Council, PO Box 219 Mullumbimby 2482 or emailed to [email protected]
Following the public exhibition period, a hearing will be held for members of the public to air any concerns. The date for the hearing will be set following a review of the submissions.