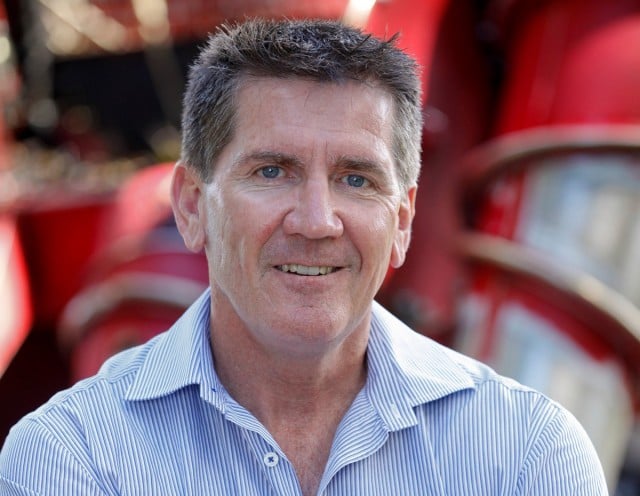 Throughout my life, I have devoted myself to community service and I believe that becoming a Member of Parliament is the best way I can continue to serve my community. My past experience in politics has been 'on the other side of the table' advocating for our community.
I grew up on a banana farm near Coffs Harbor and after school I started working for the Westpac Bank at branches around regional NSW. Following a period as business manager at an independent school in Ballina, I was appointed CEO of our local Community Rescue Helicopter Service, until I put my hand up in Ballina. I have been associated with lifesaving since nippers and still patrol. I was the president of the Ballina Lighthouse and Lismore Surf Life Saving Club 2008-2014, where I'm still a patrolling member. It's these roles that have built my love for community work and it's that work I would love to continue in State Parliament.
Top 3 issues
Infrastructure and services – Just because we live 800kms from Sydney doesn't mean we should have second-class infrastructure and services. Areas like the North Coast were ignored for over a decade under the last Labor government. Our roads, hospitals and schools fell into disrepair. Over the last four years the Nationals have fought and delivered infrastructure for our region but more needs to be done.
Jobs and the local economy– Unemployment and underemployment are some of the most common issues voters raise with me – people want to work. This means supporting local industries like tourism, construction and farming. The answer to creating jobs is not slogging businesses with more taxes like Labor is proposing. That money should be spent employing people, not gouging people for the government coffers in Sydney.
To preserve and protect our environment – I'm not afraid to say I don't want CSG. And I'm going to take that community message to Parliament to ensure that happens. It's hot air at election time. Our area is not this beautiful by accident, we've done a good job protecting it. The Nationals have always fought for the regions – it's in our blood. We've wound back the licenses that were thrown around before like confetti. I want to continue to protect our area from Things that diminish or natural capital.
The first local issue I will campaign on
My first campaign if elected will be to ensure all the road, rail and water upgrades for Ballina are locked-in and confirmed in the next budget. Delivering these infrastructure projects is so important for a number of reasons. Firstly our infrastructure is so far behind Newcastle, Sydney and Wollongong we need to catch up, and that is happening. Secondly these projects spur on our economy, creating jobs and flow-on benefits to other businesses. It's also important that these projects are done sustainably and on our terms, and that means putting the environment front-and-centre of our policies.