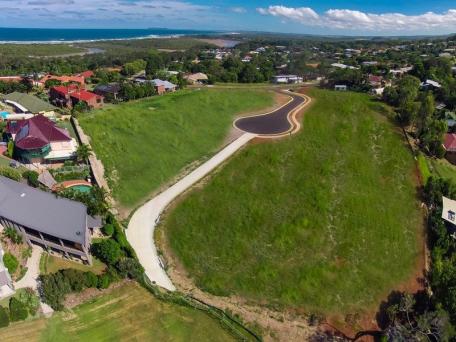 Time for residents to make submissions on the sell-off of the Byron council-owned Roundhouse property in Ocean Shores runs out at 4pm today (Wednesday March 4).
Council are pushing to rezone the land at Lot 530 DP 238451 Orana Road for the sale to continue. Previously legal efforts by the Ocean Shores Community Association (OSCA) have prevented it from being sold.
Federal resident Hilary Bone says, 'Some of the facts and legal principles in this matter are similar to those of a successful court challenge by a courageous group of Manly residents against Manly Council in October 2013.'
In a letter to the editor today, Ms Bone has written extensively about the history of the land: how Byron Shire Council was forced to purchase it in 1990 by the Land and Environment Court after it zoned the property Community land, effectively preventing the owners from doing anything with it.
'BSC's conduct cost the Byron Shire ratepayers $2.5 million for legal proceedings and $1.5 million for the subsequent purchase of the site i.e. BSC paid $4 million to protect its 'Community' zoning of the land,' Ms Bone writes.
'Council has failed to take into account the context surrounding the proposal, ie the history, which includes the tireless efforts of members of the community and concerned councillors over 24 years to ensure that the Roundhouse site is kept for the legal purpose for which it was acquired: a community asset to be used in accordance with the provisions of a trust,' she adds.
Submissions can be made by email to [email protected]