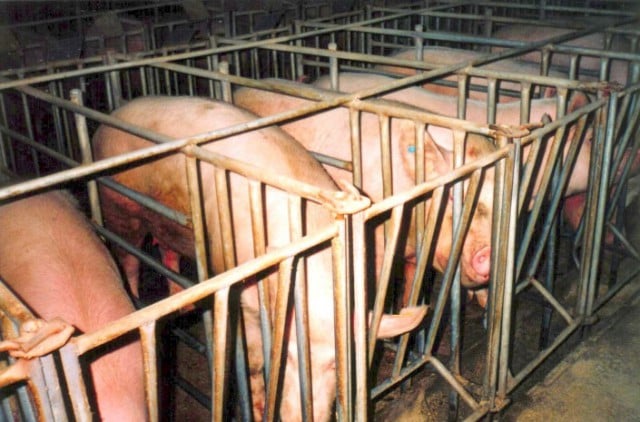 NSW Greens MP and animal welfare spokesperson, Dr Mehreen Faruqi MLC, has reintroduced a Greens bill to ban sow stalls and farrowing crates for pigs in New South Wales.
The bill would ban sow stalls and farrowing crates by 2017, the same time as an industry voluntary phase-out is meant to be completed. Gestation crates would be banned by 2020 to ensure enough time for a managed phase-out.
'There is absolutely no place for factory farming in New South Wales,' Dr Faruqi said.
'There are many farmers across NSW that have already embraced a more humane way of farming but much more work remains to be done to lift animal welfare standards in the industry.
'Factory farming practices, such as sow stalls and farrowing crates, are unnecessarily inhumane and cruel.
'The bill would ensure that pigs are kept in enclosures that allow them to turn around and stand up comfortably, access outdoor areas and to express natural behaviour, such as interaction in a group. I think most Australians would be shocked that this isn't already the case.
'Consumers are leading the way in demanding that the animal products they consume are of a higher ethical and animal welfare standard.
'Companies like Woolworths and Coles have already made commitments to not support suppliers using sow stalls, but we need to change the laws to ensure sow stalls and farrowing crates are phased out for good across the industry.
'Australian Pork Limited (APL) has agreed to a voluntary phase-out of sow stalls by 2017 and this bill mirrors that. If the pork industry is serious about the voluntary phase-out, there should be no objections to enshrining it in law.
'Sweden and the UK have fully banned sow stalls, as has the ACT, and it is time for NSW to join them.'