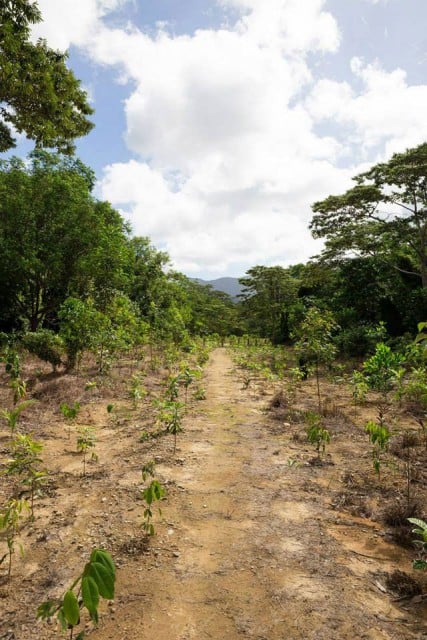 Rainforest Rescue is out to save Lot 19, Cape Tribulation Road, Cape Kimberley, 'from an extremely high threat of destruction'.
'This precious Daintree rainforest is for sale on the open market with the guarantee of destruction from property development with DA approval already granted and council approved house plans included with the sale,' says the group. 'Rare and endangered species such as southern cassowaries have been identified here.
 'The property adjoins the Daintree National Park/World Heritage Area and would significantly build upon existing protected properties in this area as it is in close proximity to five properties owned by Rainforest Rescue that form the Milky Pine Wildlife Refuge.
'Rainforest Rescue has raised over $43,000 to buy and protect this property forever, with another $27,000 urgently needed, to reach the cost of buying the property at $70,000.
 Grant Binns, Rainforest Rescue's managing director, said, 'One of the most compelling reasons to save this property is its connectivity with other protected lands in ensuring we are extending the wildlife and significantly builds upon existing Rainforest Rescue acquisitions in this area.'
See more at https://www.rainforestrescue.org.au/campaign/1006/daintree-buy-back