Having a whale of a time for whales
Migaloo 2, the whale/ocean-conservation yacht is about to joint the Humpback whale migration for another marine conservation campaign up the east coast of Australia. Travelling from Byron Bay to Hervey Bay this will be the fifth year.
To celebrate, skipper and founder of the Migaloo 2 Foundation, Dean Jefferys, will be holding a special night before the departure to share stories, information, recent short films from last year's trip, including whale entanglement in shark nets, whale beaching on the Gold Coast, the search for Migaloo and chanting with the whales in Hervey Bay.
Dean Jefferys will be talking about the alternatives to using shark nets to stop shark attacks and the dangers they pose to marine life including migrating whales. Also talking on the latest on marine conservation issues will be Howie Cooke from Surfers For Cetaceans (S4C) and No Shark Cull Coalition and Sea Shepherd. Music and chants by Seriya Cutbush, who will also play music with the plants. Special Bentley curry and chai available by Ritamba Allen.
Entry is $10 At Kulchajam at 1 Acacia St, Byron industrial estate on Friday from 6pm.
The night will be live streamed from www.migaloo2.com.
The magnificent La Bohème
A lost key and an accidental touch of cold hands in the dark – so begins one of the great romances of all opera, La Bohème. John Copley's production brings 19th-century Paris to the stage in vivid detail. Regularly revived since its opening night in 1974, this interpretation from the UK's Royal Opera is now being seen for the very last time. Several of today's greatest opera stars return to bid farewell to this sublime staging, notably Anna Netrebko as Mimi, and Joseph Calleja as her lover, Rodolfo. Israeli conductor Dan Ettinger conducts one of Puccini's most emotional and melodious scores, in a revival that promises to go down in Royal Opera history. Captured live at Covent Garden last month, La Bohème screens at Palace Byron Bay Cinema at 1pm on Sunday and 11am on Wednesday.
Our artists are winners!
Great news for art in the northern rivers! The finalists have just been announced by the Art Gallery of NSW for the 2015 Archibald, the Wynne and the Sulman prizes. Congratulations to three of our local artists selected as finalists: Angus McDonald in the Archibald prize with his portrait painting of Abbe May; Robert Ryan in both the Wynne prize with Belongil Fields and the Sulman prize with the painting Subdivision #2; and Celia Morgan with Terra nullius in the Wynne prize.
Visitors to the Lone Goat Gallery in Byron Bay would have seen the selected paintings by Robert Ryan while on exhibition in February 2015. It is also exciting to note Bangalow local, and Sulman prize-winning artist himself, Peter Powditch, is the subject of another Archibald finalist Mitch Cairns.
Winners are announced at Art Gallery of NSW on Friday.
Canadian Cracks it with Comedy
Since 2004, Canadian comedian Pat Burtscher has been touring the globe with a pocket full of ideas, a brain full of questions and a heart full of love.
His unique capacity for reducing the universal to the personal (as well as his ability to spend an entire show reducing a heckler to dust) has earned him critical acclaim and recognition as one of the most exciting standups working on the international circuit today.
Preoccupied by the big questions and overwhelmed by the complexities of the universe, Burtscher delivers a set that is as erratic, earnest and engaged as it is funny.
He's headlined clubs and done festivals across the US, UK, Europe, Canada, Asia and Australia.
Pat Burtscher MCs the Byron Brewery's BellyLaugh Open Mic Comedy Room on Thursday at 8pm (free show).
Social capital with a Swivel
Mark Swivel describes himself as a lawyer, strategist and writer. A self-confessed 'social capitalist', Swivel tells the story of his trip to Bangladesh where this shameless idealist did a course with the Grameen Bank to help his work on micro-finance in Australia. Alongside his work with social businesses, implementing consumer credit code, negotiating commercial contracts and having worked as a senior executive in finance in the UK, Swivel is a writer/performer. His popular show How Deep is Your Love? explores his trip to Bangladesh in a developing world where micro-finance and community give him a fresh view on what this whole social capital thing is all about. Byron Theatre Friday 24 July at 8pm. Bookings to byroncentre.com.au, or at door if not sold out.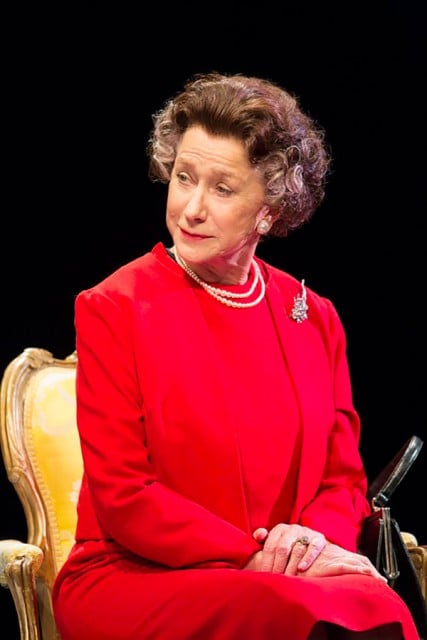 An Audience with The Queen
Winner of two Tony awards including Best Actress, The Audience sees Helen Mirren reprise her Olivier award-winning performance as Queen Elizabeth II, following her Academy Award win for the same role in The Queen. Palace Byron Bay Cinema is screening encores of the original West End production of The Audience, captured live in London in 2013 and featuring an exclusive Q&A with director Stephen Daldry and Helen Mirren, on Saturday, Sunday and Wednesday.