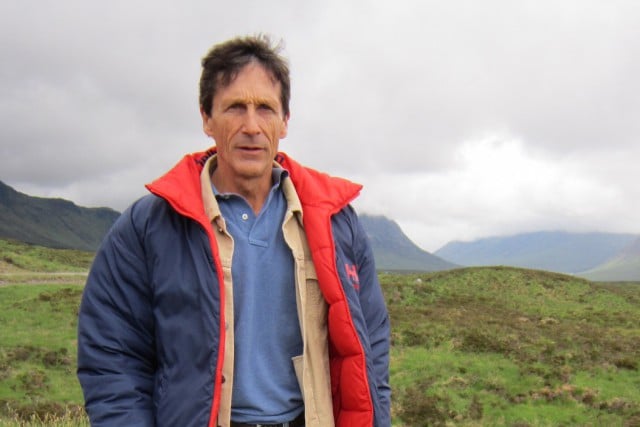 Darren Coyne
An Ocean Shores man was left with an unpleasant taste in his mouth following a roadside drug test.
He claims to have had an adverse reaction to the chemicals on the testing device, and is unhappy that he is still to hear what those chemicals are.
Robert Podhajsky, a 62-year-old who does not use illegal drugs, was subjected to the test during police operation in Feburary this year, and told to 'lick the stick' used by the police officer.
'I asked what was on it and was told nothing was on it,' Mr Podhajsky said.
'After licking the stick straight away I had a very unpleasant taste bud reaction, that is hard to describe, which lasted at least four hours.
Mr Podhajsky asked the testing officer whether there was any information available regarding the chemicals used on the testing stick, and was told no.
Not content with the response, he contacted the NSW Ombudsman to make an official complaint, but received an email later saying that 'it was not serious enough for them to follow the complaint, and that a senior police officer would contact him'.
'When the officer from Sydney rang she gave me the impression that they thought I was a prank,' he said.
Mr Podhajsky said his complaint was far from a joke.
He said he is extremely sensitive to chemicals after years working in the manufacturing and building industries.
'This means I have to avoid the fumes or skin contact of many chemicals (mineral turpentine, treated pine, mineral based paints, any hydrocarbon, glues, the list is almost endless).
'I feel the effect straight away if I get the fumes from say a can of spray paint almost an instant headache tingling chemical lips and unwellness.'
He asked the senior police officer for a list of the chemicals contained in the testing kits but was told that although it was available in the manufacturers guidelines, 'she would have to ask for permission to send me the information'.
Mr Podhajsky has heard nothing since and is now concerned that if he refuses a test in the future that he may be charged and end up in court.
He contacted Echonetdaily after reading recent reports questioning the effectiveness of the roadside drug-testing regime.
Those reports have centred around results from last month's state-wide Operation Saturation, which indicate that a third of motorists in the northern rivers area, who tested positive during the roadside test, then tested negative in the testing bus.
Critics have said those results indicate that the testing regime is far from accurate.
They have also argued that while the testing may be picking up traces of an illicit substance such as cannabis, there is no evidence to show that their driving has been impaired.
Meanwhile, the NSW Greens have also been asking questions, and have been unsatisfied with the responses from NSW Police.
Greens MP David Shoebridge this week told the Echonetdaily that while drivers impaired by drugs should not be allowed behind the wheel of a car, the Greens supported evidence-based policies.
'The Greens support evidenced-based policing that detects and punishes drug impaired drivers on the roads. However that doesn't seem to be what we have in NSW,' he said.
'What is not right is an arbitrary policy that seems to be punishing drivers without any credible evidence that their driving is impaired.
Critics of the testing regime have long argued that the tests are picking up minute traces of THC, while ignoring prescription drugs known to impair a driver's ability.
They also argue that the consumption of hemp seed, oil, or medical marijuana products could result in positive results, despite a changing of the political landscape, which is increasingly recognising the benefits of medical marijuana.