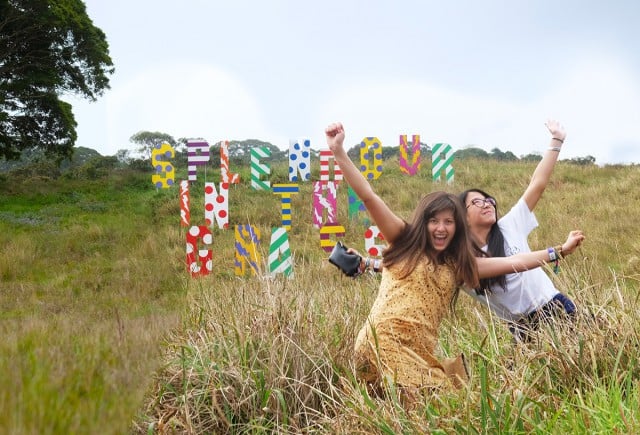 Heavy traffic in and around Byron shire is being experienced today as thousands of young music lovers make their way to the Splendour in the Grass music festival at Yelgun.
The three-day festival, which has been sold out, is also expected to be a boggy affair for the thousands of on-site campers at the North Byron Parklands site following rain in the region over the past few days.
Around 17,500 people a day are expected to attend the festival, and police have deployed extra patrols and officers from around the state to keep an eye on revellers and motorists for road safety and drug offences.
And to ensure nearby residents are not severely impacted by the sound from the outdoor stages and venues, a team from the state planning and environment department will be at the festival to monitor noise levels.
(For festival info, visit: http://splendourinthegrass.com, for the latest traffic information, visit www.livetraffic.com or contact the Traffic Information Line on 132 701.)
Also, an innovative program to raise awareness among young women about breast cancer will be a feature of the 2015 festival.
The McGrath Foundation is bringing its breast education initiative Curve Lurve to Splendour in the shape of a quaint pink retro caravan, affectionately known as 'Curvey'.
Curvey and her hoola-hooping 1950s-style 'Evas' will be spreading the breast health awareness message in a fun way at the festival.
The team will set up camp for the three days and involving festival-goers in nail art, hula hooping and, according to a spokesperson, 'pulling a cheeky pose in front of paparazzi, all while encouraging young people to care for their bodies and take action towards a healthful lifestyle'.
Recent research has revealed that seven in 10 young Australian women (70 per cent) consider themselves 'breast aware', yet only half of these are conducting breast checks once a month,
The McGrath Foundation is asking the nation to download its Curve Lurve breast awareness App and memorise its simple approach to monthly breast checking: 'Look, Lurve, Learn'.
1.    Look – at the shape and appearance of your breasts and nipples in the mirror with your hands by your sides. Raise your arms above your head and have another look.
2.    Lurve – your pair. Feel all of your breasts and nipples looking for anything that isn't normal for you. Feel from your collarbone to below the bra-line and under your armpit too.
3.    Learn – what is normal for you! Breasts come in all different shapes and sizes, so get to know your normal. See your Doctor if you notice any changes.
The Curve Lurve program was inspired by Jane McGrath herself, who was diagnosed with breast cancer aged just 31 and was passionate about breast awareness and education for all young people in Australia.
For more information about the McGrath Foundation visit www.mcgrathfoundation.com.au/curvelurve