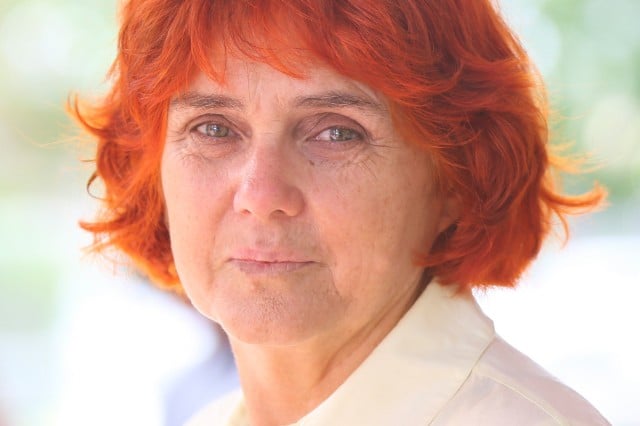 Controversial Byron shire councillor and property-agency owner Rose Wanchap would be banned from being a councillor under a Labor plan ruling out developers and real-estate agents from being local councillors.
NSW Opposition leader Luke Foley has also called on the NSW government to scrap a decision introduced by former Ballina MP Don Page as local government minister, to let councillors vote on planning changes from which they could benefit.
Mr Foley also says political donations and spending should be capped in council elections.
The state Labor leader, who is the member for Auburn, made the comments amid the controversy surrounding Auburn City Council deputy mayor Salim Mehajer's extravagant wedding earlier this month which closed off a local street.
Cr Wanchap defected from the Greens not long into her four-year term and now votes consistently with the pro-development faction of Byron Shire Council dominated by National Party members.
The Greens turncoat upset residents by voting for a major subdivision development at West Byron, as well as backing a plan using over $1 million in ratepayer money to build a contentious rock wall at Belongil beach to protect houses along what is known as a 'millionaire's row'.
Auburn deputy Cr Mehajer is a property developer and, because of changes to councillors' voting rights introduced three years ago by then local government minister Don Page, is able to vote on matters which could potentially benefit him.
Critics of Byron's Cr Wanchap say the same thing about her, as her agency Red Rose Realty could potentially benefit from new housing development in town.
Mr Foley told Fairfax Media the controversy surrounding Cr Mehajer's lavish wedding had highlighted the role of property developers on councils.
Mr Foley said developers should not 'sit in judgement on their own developments at a local government level'.
'When one's running a property development business or real estate business, the conflicts of interest are too great to overcome,' he told Fairfax Media.
In 2012 the Local Government Act was changed to allow councillors with a pecuniary interest to vote on planning controls that affected all or a substantial part of a local government area, as long as they declared the interest.
Mr Foley said this change should be reversed, and a new law banning property developers and real estate agents from holding office in local government should be introduced before the 2016 local government elections.
Comment from Cr Wanchap has been sought.
Holiday-lets support
Meanwhile, Mr Foley says he will push for a policy supporting short term rental accommodation providers such as Airbnb.
He said a State Environmental Planning Policy (SEPP) would 'harmonise the patchwork of regulations local councils currently apply to services like Airbnb – ensuring state-wide, consistent and clear standards'.
'At present, a number of local councils take significantly different approaches to Airbnb. For example:
· Byron Bay Council's Short Rental Accommodation Action Plan regulates everything from car parking, registration and signage to the maximum number of guests per room, the contact arrangements for property owners and visitor hours.
· Leichhardt Council recently claimed Airbnb did not comply with local planning regulations;
· Pittwater Council allows holiday rental accommodation to 'be used for a period of less than 3 months by any individual or group'; and
'An economic impact statement conducted by BIS Shrapnel estimated that Airbnb accounted for $214 million in economic activity in Sydney during the course of a year', Mr Foley said.