A new $82,000 pontoon just installed next to the public riverside boat ramp at Brunswick Heads now allows boaties to tie up their craft while retrieving their trailers.
The long-awaited pontoon on the Brunswick River was built off-site, trucked in and installed over a two-week period.
Byron shire mayor Simon Richardson said the new facility would release some of the pressure at the popular river site.
'It's our only public boating facility in the north of the shire and in the past, boats had to be left on the ramp while owners retrieved their car and trailers, which often caused congestion in busy times,' Cr Richardson said.
'As well as offering temporary mooring, the pontoon has a generously proportioned gangway and will allow easier access to boats for those with a physical disability.
'Plus it will assist Volunteer Marine Rescue when bringing injured people to shore and allow them to be transferred from the rescue boat and into an ambulance with ease and dignity,' he said.
The project was funded by the state government's Better Boating program with contributions from Byron Shire Council and the Mullumbimby and Byron RSL clubs.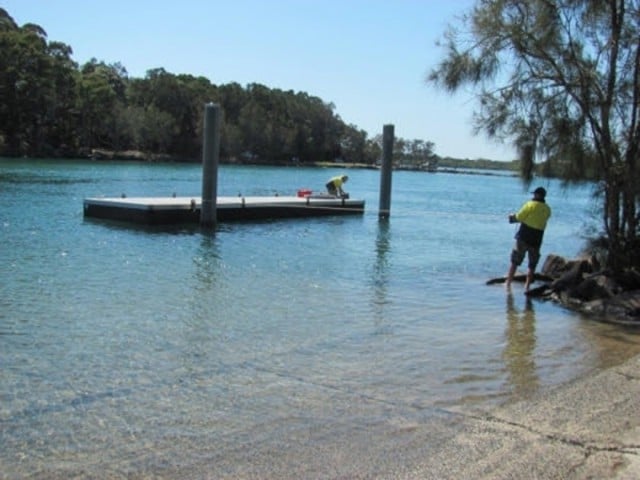 Mayor Richardson thanked the state government and especially the local services clubs for their support on the project.
'It's a good example of how working together, we can deliver infrastructure outcomes that will be well utilised for many years to come,' he said.
'This project was about local groups helping each other.
'The new pontoon will allow many to access our waterways and help support the local Marine Rescue volunteers who give countless hours each year to ensure the safety of our boating community,' he said.