The sub-title of Ocean Shores artist Nadia Cardak's first public exhibition, 'Reflections on Brunswick River's Utopian Past' sums up the focus of her work.
Cardak's exhibition, aptly titled 'Paradise Lost', drew a good crowd of local artists, friends and enthusiasts to the BSA Project Space in Mullumbimby last week.
The encaustic paintings focused on the historic images of the town but Cardak said she aspired 'to ignite scenes that are timeless and suspended within our imaginations'.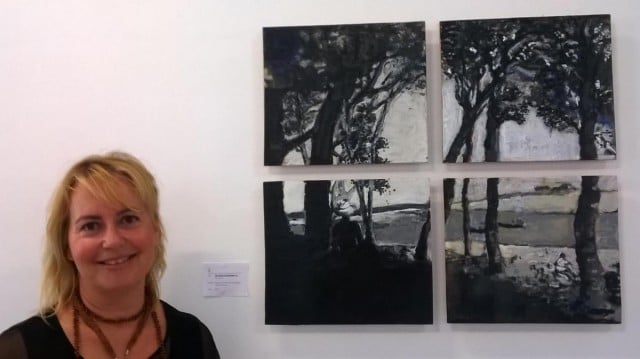 'Tactility is a highly important aspect of my work. Encaustic is a medium which enables me to explore rich notions of historical experience in a very material driven way.
'Wax is an excellent material to allude to the preservation of time and memory,' she said.
All of Cardak's seven works on display sold on the night.
t