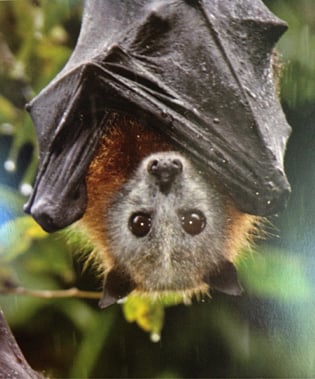 Wildlife Carers are preparing for another devastating bat die off this summer by launching a guide to management of Flying-fox heat stress events in the Tweed Valley.
Jan Pilgrim, author of the guide, said 'Bats are literally falling from the sky as global warming sets new record temperatures each year. This guide is a resource for people who want to save our bats, which are the chief pollinators and seed dispersers for the bush and many commercial crops.'
Tweed Valley Wildlife Carers will attend the World Climate Rally being held in Murwillumbah at Knox Park on November 28 to sign up volunteers who would like to help at a bat heat event n the Tweed Rally.
The volunteers will be able to join up on a temporary basis to help the carers as they battle to save the bats.
The World Climate Rally coincides with rallies around Australia and the world. The rallies are urging stronger action at the United Nations summit in Paris where new targets will be set for reducing greenhouse emissions.
Greg Reid, an organiser for the rally said, 'Like the canary in in a coalmine, mass deaths of bats from heat stress are a warning that we are dangerously changing the climate. We must head that warning now because each day we ignore it we lock in far worse to come.'
Over 180 community groups are coordinating climate rallies around Australia. In Murwillumbah, the rally will be at noon and will be a venue for stalls and bands.