Three students from Trinity School, Lismore, will have their work exhibited in this year's ARTEXPRESS, including in the prestigious Art Gallery of NSW (AGNSW) in Sydney.
Georgina McGeary's piece Will she fall in? will be included in exhibitions at The Armory at Sydney Olympic Park and later in the year at Wagga Wagga Art Gallery.
Jaiyan Anderson's work Moths and Men will be exhibited at the AGNSW and the Glasshouse Port Macquarie.
Taylor Hall's painting Of Self and Landscape will also hang in the AGNSW.
The achievement is all the more amazing when you consider that just 442 students were nominated for ARTEXPRESS from 9,033 students who submitted bodies of work for the HSC visual arts examination.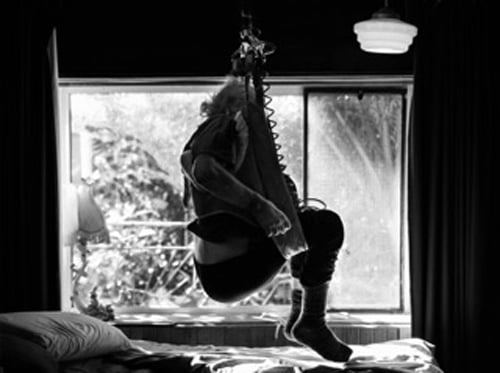 Trinity's HSC art teacher, Brigid Anlezark, said the students selected for ARTEXPRESS 'are ones that have a genuine art making practice that extends beyond the classroom.'
'Be it a love for  paint, photography or metal work, they have managed to communicate sophisticated and meaningful ideas to their audience along with a refinement in their chosen medium' Ms Anlezark said.
'Students have showed a dedication to both their material  and conceptual practice throughout this year and its wonderful to see them acknowledged for it in this prestigious way.
'All the art staff here at Trinity Catholic College Lismore are incredibly proud,' Ms Anlezark said.
ARTEXPRESS describes itself as' a showcase of Higher School Certificate bodies of work as a high quality teaching and learning resource representing best practice in visual arts education'.
It will open at the AGNSW on February 12 and subsequently at a range of galleries around the state.