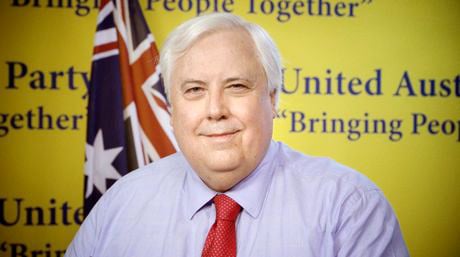 Clive Palmer's private company Mineralogy has lost its bid to force millions of dollars in "outstanding royalty payments" out of its estranged Chinese joint venture partner, casting doubt on the future of Queensland Nickel's Yabulu refinery.
Mineralogy and CITIC Pacific remain embroiled in a dispute over royalties from the massive Sino Iron project in Western Australia, with Mr Palmer's company claiming it is owed millions by the state-owned miner.
While that battle continues, Mineralogy has applied to the Supreme Court of WA, seeking an immediate payment of $48 million, saying it and five other entities including Mr Palmer's Queensland Nickel Pty Ltd would suffer "irreparable harm" if the request was refused.
The company's Yabulu refinery, which processes nickel laterite ore imported from New Caledonia, employs about 800 people.
On Monday, Justice Paul Tottle dismissed the application.
'I am prepared to accept that there is a risk that QN may be placed into administration … the New Caledonian interests are not at risk to the extent that is contended by Mineralogy,' Justice Tottle said.
He said there was some evidence to suggest National Australia Bank could give Queensland Nickel a loan, but "the avenues of finance that the bank was prepared to consider do not appear to have been pursued".
A CITIC spokesman said outside the court that the company's thoughts were with the workers of Yabulu.
'Our commercial relationship is with Mineralogy alone,' he said.
'How Mr Palmer chooses to spend this money and how he chooses to manage his other ventures – whether it be golf courses, nickel mines, soccer teams, the Titanic 2 or robotic dinosaurs – is a matter for him.'
Mineralogy was being sought for comment.