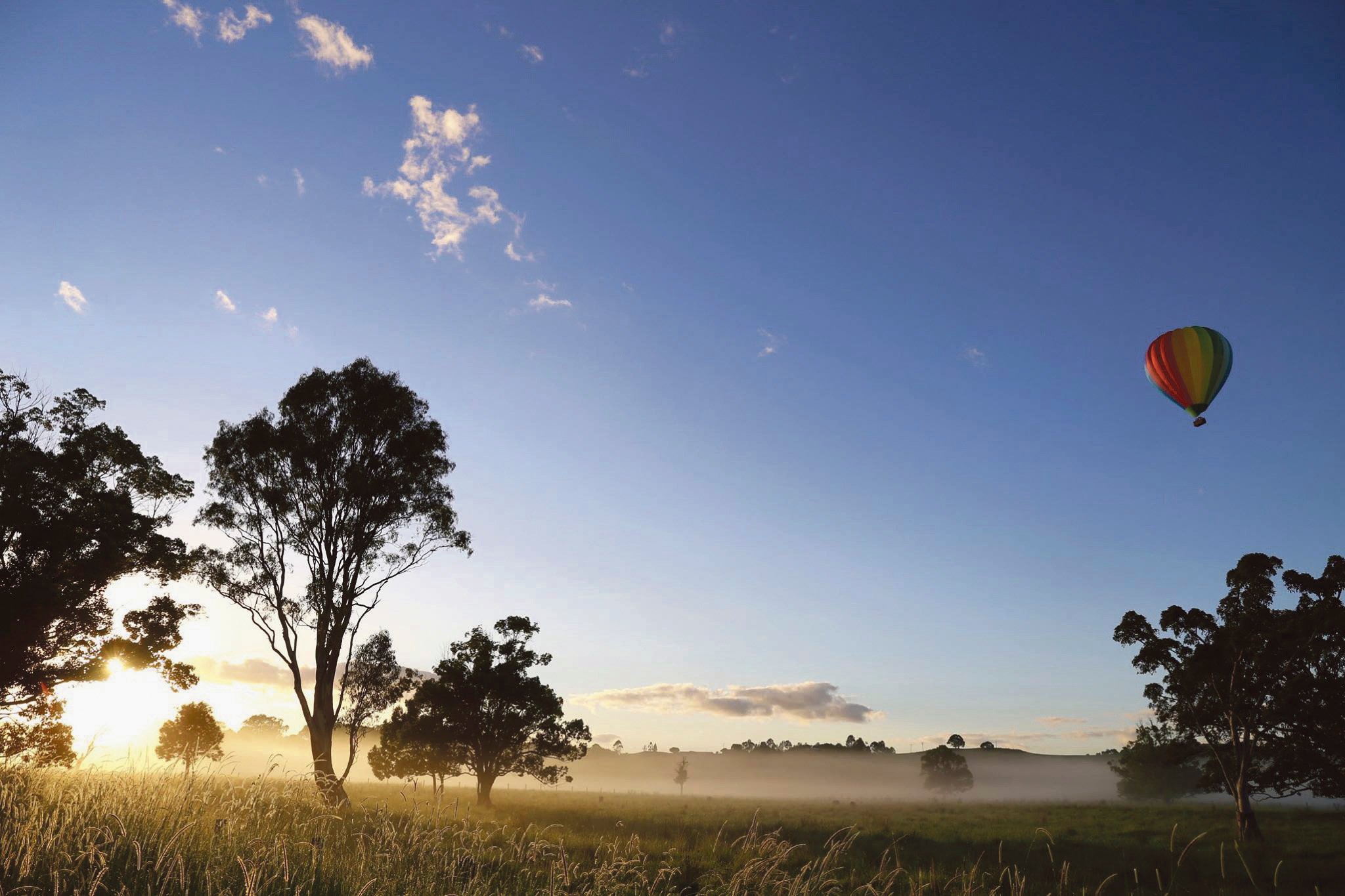 Are the school holidays going to end before you run out of kid-friendly holiday ideas? It's a time when you look around your own region with the eyes of a visitor, hungry for new experience. Whether you're on holidays in Byron, or 'holidaying' in your own backyard paradise, there are plenty of great things to do locally if you have kids, and a lot of them are free.
WALKING: Minyon Falls. Look over the 100m drop from the viewing platform, then hike down to swim in the pool at the bottom. It's 9km return, so allow about 1.5 hours each way plus some contemplation time at the base of the spectacular falls. Our 6- and 9-year-olds handled it with a bit of shoulder-riding and grumbling. Take food and water. There are picnic tables at the top of the falls, and wonderful natural pools for everyone to play in just upstream.
In roughly the same area:
Protesters Falls is an easy 15-minute walk, with beautiful rainforest falls, and Rocky Creek Dam is a fun picnic spot in the rainforest with lots of open space.
WALKING: Mt Warning. This is a terrific track, a bit strenuous at the top and needs appropriate footwear, but kids love pulling themselves up and the view from the summit is amazing. It's almost 9km return so allow plenty of time.
In roughly the same area:
Tweed River Art Gallery can be fun for slightly older kids, and has a cafe.
Uki Market: Third Sunday of the month (eg Sunday 17 January) from 9am.
Sphinx Rock Café, near Uki on the way to Mt Warning, has a lot of space for kids to run around, and on Sunday arvo there's a band.
BEACHES: Of the beaches, The Pass in Byron and Torakina in Brunswick Heads are safest for little kids. For surfing lessons, try Lets Go Suring Byron Bay.
BalloonING: One of the first things you do as a traveller is to get up high and get an overview of the area. Believe me, your eyes will be opened to the natural beauty of our region on a balloon tour. You might even fly over your own house (byronbayballooning.com.au).
WOODCHOP FESTIVAL: Brunswick Heads Wed 13 till Sat 16 Jan. See some of the world's best woodchoppers (program at www.bhwoodchop.com).
MCGREGORS FAMILY CARNIVAL Rides, slides and stalls every evening at Brunswick Heads until 23 January.
WATERSLIDES: Ballina's waterslide is fantastic; there's a great waterslide at Murwillumbah; and Mullumbimby's pool often has a giant inflatable operating in school holidays.
FARMERS MARKETS: They're fun for the kids, as well as adults. From 8 till 11am: Tues New Brighton, Thurs Byron Bay, Fri Mullumbimby, Sat Bangalow.
MARKETS: For a full guide to the markets, see https://www.echo.net.au/market-guide/.
OTHER ACTIVITIES:
Space Cowboy. If your child has a Guinness Book of Records they will know the Space Cowboy. Encourage your child to be a sword swallower – it's one job that won't be replaced by computers. Sat/Sun 16–17 Jan at Byron Community Centre.
Circus workshops: Spaghetti Circus workshops 19–21 January (spaghetticircus.com), or at Circus Arts in Byron Bay (circusarts.com.au).
Ballet workshops: Byron Ballet 20–23 January.
Horse riding: Pegasus Park (pegasuspark.com.au) and Byron Bay Equestrian Centre (byronbayequestriancentre.com)
Learn to swim: at Mullumbimby Pool (Ph 6684 2494) or see Swim for Your Life (6680 1614).
Crystal Castle: It's got a playground, an interesting walk around the grounds, crystal shop, giant crystals, Buddhist stupa, giant statues, cafe and more (crystalcastle.com.au). Green Frog shuttle tickets include admission to Crystal Castle.
Kids club at Summerland House Farm in Alstonville (summerlandhousefarm.com.au)
Macadamia Castle, Knockrow. Especially good for younger kids with petting opportunities, toy train, mini golf and of course cafe.
Antique, Retro, Collectable Fair Ewingsdale Rd Byron Bay 15–17 January.
Family activity day at Mullumbimby Leagues Club 16 January (mamaandme.com.au).