A defamation action by Tweed mayor Katie Milne against the Tweed's biggest developer was heard over several days in the Supreme Court in Sydney this week.
Billionaire developer Bob Ell, the owner of the Leda group behind the massive township developments of Kings Forest and Cobaki, is alleged to have made the defamatory remarks about Cr Milne published in the Gold Coast Bulletin soon after he won his defamation case against her.
The Supreme Court found in 2014 that Cr Milne had defamed Mr Ell in an email she sent alleging he had a scandalous association with a murdered Sydney hitman.
The developer was then awarded $15,000 damages, but the court costs for that protracted action, believed to be tens of thousands of dollars, are currently subject to further legal assessment and review by the court.
Echonetdaily was told the Greens mayor this week was cross-examined for more than seven hours by Mr Ell's barrister.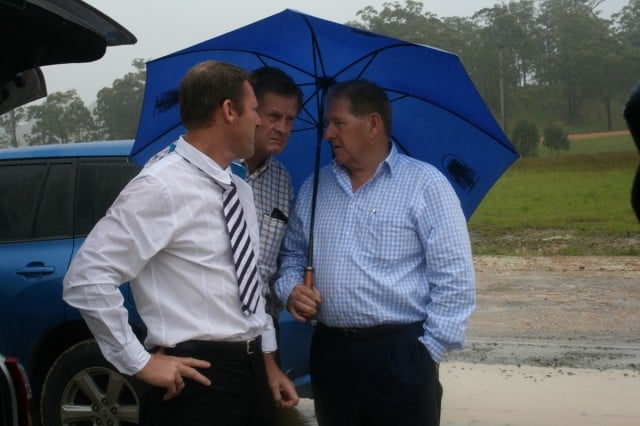 Judgement has been reserved in the case, for which Mr Ell did not appear.
Mr Ell also did not appear for his own defamation case against Cr Milne in 2014 in which judge Lucy McCallum rejected allegations by his legal team that Ms Milne acted maliciously, suggesting instead her motives were public spirited.
In that case, Justice McCallum found Ms Milne had no improper motive for sending the email, headed 'letter to the editor', which she said was limited in extent of its publication.
'On the contrary, the letter reads as a passionate plea for a broader community discussion of the topics of public interest identified in support of the defence,' Justice McCallum had said in her judgment.
The $15,000 was appropriate, the judge said, given it was confined to damage to Mr Ell's 'presumed reputation with no component for distress or hurt to feelings'.
(The maximum award under the act for such damages is $355,500).
Cr Milne, elected mayor four months ago, could not be reached for comment this morning.