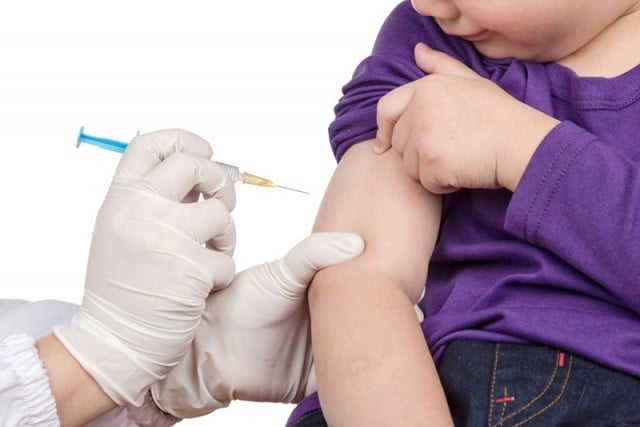 Chris Dobney
The government's controversial 'no jab no pay' laws, which will deduct welfare payments from parents who refuse to vaccinate their children from preschool age upwards, will come into effect this Friday.
But the Australian Vaccination-Skeptics Network has announced it may mount a last-minute legal challenge to the laws.
The Nationals duty senator for Richmond, John Williams, has warned parents who receive the Child Care Benefit or Child Care Rebate that their child's immunisations must be up to date by this Friday or they will lose their payments under the federal government policy.
Sen Williams said following the announcement of the policy last year, the percentage of 12- to 15-month-old fully-immunised children rose from 90.69 per cent in 2014 to 92.28 per cent.
He said that while this was 'fractionally higher' than the New South Wales average, 'there are many children… in the Richmond electorate who are not fully immunised'.
Mullumbimby like South Sudan
The Mullumbimby district has one of the lowest rates of immunisation in Australia, with the Vaccination Supporters Group claiming it could be as low as 50 per cent, which is comparable to South Sudan.
Sen Williams said parents who fail to fully immunise their child according to the National Immunisation Programme are putting their child and other children at risk of infectious diseases.
'Babies under six months are at the greatest risk of severe whooping cough disease and death,' he said.
'Those who are not vaccinated by this Friday, March 18, and do not have a valid medical exemption or are not on a catch-up schedule will start incurring a debt for any child care payments they receive after that date.
'That debt will have to be repaid.
'I urge those remaining parents to be responsible and bring their child's immunisation schedule up to date to protect them and the community and also their government payments', Sen Williams said.
But the Australian Vaccination-skeptics Network said on its website on Thursday, that its committee had 'received advice from our barrister this morning that he has identified a possible basis for challenging No Jab No Pay, but that his final advice will not be ready until next week.'
'We understand that everyone in the pro-choice community is anxiously awaiting this advice – as is the AVN committee – and that some families will shortly experience financial hardship due to being denied childcare benefits and rebates this month,' the post read.
More information about the changes to immunisation requirements are available at www.humanservices.gov.au/immunisation