Luis Feliu
Community groups have been outraged by yesterday's approval by the majority pro-development faction of Byron Shire Council to proceed with a controversial plan for the Belongil rock wall to stretch for a kilometre, with a walkway along the top.
Members of various groups at council were shocked when the plan to proceed with the next stage of the rock wall was pushed through, with Cr Sol Ibrahim leading the charge for the proposal, which hundreds of locals say will only benefit millionaire landowners and local real-estate agents.
The Community Alliance for Byron Shire (CABS) says the latest approval for the rock wall under the Draft Coastal Zone Management Plan is 'woefully lacking in detail'.
'The council motion promotes a preferred plan to build a rock wall at Belongil stretching for a kilometre with a walkway along the top – presumably because it will be needed when the beach disappears because of accelerated erosion caused by the wall,' CABS spokesman Donald Maughan said.
The approval was rammed through by the National Party-aligned Crs Alan Hunter, Di Woods and Chris Cubis, supported by Cr Ibrahim and Greens 'turncoat' and realtor Rose Wanchap.
'The only beneficiaries of this proposal are Belongil landowners and real estate agents,' Mr Maughan, the president of Suffolk Park Progress Association, told Echonetdaily.
'Council has put forward rock walls as the best option for the Bay, based on a cost benefit analysis that has already been strongly criticised by the state government,' he said.
'This proposal does not count the social or environmental costs or the impacts on tourism and public amenity.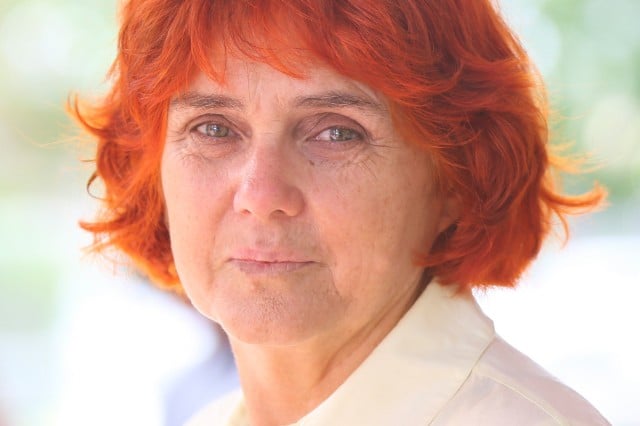 'They want this CZMP signed, sealed and delivered by the end of June and it is woefully lacking on every level.
'Council has refused to even consider the mouth of the Belongil estuary and the impacts on it of their proposed works yet it is a key part of both the coastline and the beach.
'Their preferred option will transfer erosion from Belongil beach onto the estuary, ignoring the importance of the estuary for marine ecosystem functioning and as a roosting, nesting and feeding area for a multitude of threatened birds.
Scientific evidence ignored
'Additionally this proposal has chosen to ignore the inevitable impacts of rock walls in creating erosion to the north, particularly at the Elements resort, which will likely result in compensation claims by those landowners.
'The five [majority] members of council have chosen to ignore all compelling scientific evidence that proves that rock walls exacerbate beach erosion and intend to overturn a 30-year policy of "planned retreat".
'They are ignoring good science and good management and introducing a dangerous precedent that will lock ratepayers into footing the costs of stabilising Belongil and compensating landowners into the future until the rising seas overwhelm our puny but expensive defences.
'Since 1988 the community has continued to support "planned retreat" as a response to coastal erosion.
'Council's preferred option takes no account of the results of council's own stakeholder engagement by consultants Umwelt (2014).
'According to Umwelt's report the highest level of disagreement (68 per cent) was with the statement: "If I had to choose between a rock wall (to protect built assets) and maintaining a sandy beach, I'd go for the rock wall".
'This is another example of planning done without regard to the future, to what the greater community wants and what is best for our treasured natural environment,' Mr Maughan said.
An observer at the council meeting, Jan Hackett, told Echonetdaily after the decision that 'our council is a joke', with 'five recalcitrant councillors who lock out general community discussion and are puppets for profiteers and the wealthy few'.
'The gang of five talked nonsense, admitted often they didn't know what they were talking about, obfuscated and laughed at proceedings and any opposition to their opinions,' Ms Hackett said.
'As we all know, any broad expert advice or community input was locked out of their so called "deliberations" on this long expected and certainly pre-made decision.
'It was always a foregone conclusion that this impediment to common sense would be built, as this was the definitive purpose for which at least one councillor had been voted onto council.
'They conferred only with Belongil residents and discussed solutions only with a group whose business is to build rock walls.
'No other expert advice or historical precedents were taken into account.
'There was no consideration given to beach loss, no consideration or care for the damage this will do to the ecosystem that is Belongil estuary, no consideration for lost revenue in tourism as our beaches are depleted and broken, no consideration given to sand replenishment and maintenance costs which ratepayers will have to share in future years.
'They simply don't care that they are downgrading public amenity and enjoyment of a fragile and long loved stretch of the coast.
Ms Hackett said the five majority councillors 'will all be long gone when the community reaps the poisonous harvest of their cowboy politics'.