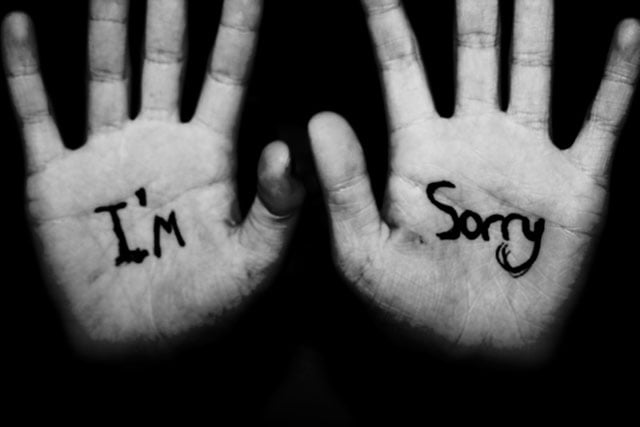 Grandmothers Against Removals (GMAR) are rallying in Ballina and Sydney today to demand an end to another stolen generation.
The rallies are being held on National Sorry Day, which marks the apology given to members of the stolen generation by former prime minister Kevin Rudd in 2008.
But despite the apology, NSW Greens Aboriginal Justice spokesman David Shoebridge said the removal of Aboriginal children from their homes continued.
'Since the Bringing them Home report in 1997 the number of Aboriginal child removals has increased five-fold in NSW,' he said.
'For Aboriginal families who see their children continue to be taken at tragic rates, sorry is very hollow. Sorry is meant to mean you don't do it again.
'Despite the landmark Bringing Them Home report, and despite Parliament's apology to the Stolen Generations, Aboriginal children are being removed from their families at tragic rates.
'With one in ten Aboriginal children in out of home care, Aboriginal families are quite rightly what the apology means. It should mean you don't do it again.
'Grandmothers Against Removals are rallying across the state to demand the return of their children and an end to another stolen generation.
'They can't stand alone any more. It's time we all joined with them and demanded support for their families and lasting solutions that strengthen communities, not forced removals.'
Meanwhile, the NSW Aboriginal Land Council has paid its respects to members of the stolen generation.
NSWALC Chair Roy Ah-See said Sorry Day was a time to reflect on the shameful practice of race-based child removal and to honour the resilience of Aboriginal men and women whose lives will never be the same.
National Sorry Day was first held on this day in 1998, one year after the release of the "Bringing Them Home" report.
'Bringing Them Home comprehensively documented the abuse and mistreatment of Australia's First Peoples by consecutive Federal and State governments from the 19th century to the 1970s.
'Under this cruel policy, the people we now recognise as the Stolen Generations were abused and mistreated. They lost their childhood, language and culture.
'Their identity was stolen from them, just as they were stolen from their families and communities."
Cr Ah-See said Sorry Day was important to Aboriginal and Torres Strait Islander people as an opportunity to recognise the courage and resilience of the Stolen Generations.
'The tens of thousands of members of the Stolen Generations are survivors and the broader Australian society must never forget the pain they have endured and to support them on their long journey of healing,' he said.
The Ballina rally is taking place at 11am today outside the Family and Community Services building in Tamar Street.