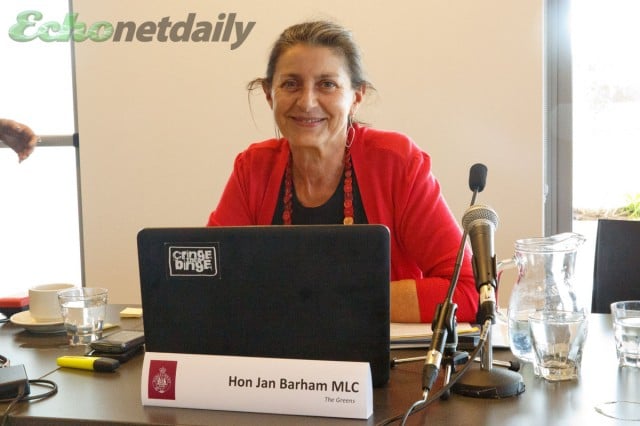 Jan Barham

Aged care policy has changed a lot in the past 20 years. But what about care quality? Many in the industry would argue that it has improved, but what about people living in nursing homes? Would they agree?
Back in 1997, the Howard Government removed a requirement for nursing home operators to account for the funding they received and specifically show how much was spent on staffing. While the system wasn't perfect, it implemented some accountability into a model where private operators receive public money to provide care to a vulnerable and generally voiceless group of people.
Since then, we have seen a substantial decline in registered nurses working in nursing homes and a substantial increase in lower skilled and lower paid personal care workers. Latest data show that registered nurse numbers are actually lower than what they were in 2003, despite there being 40,000 more high-needs residents in the aged care system. If care need has risen since 2003, why are there fewer registered nurses?
The nursing home industry has admitted that it stands to profit when it reduces the number of registered nurses, whose high-level skills and professional judgement come at a price. RNs have slowly been replaced by lesser-skilled Enrolled Nurses and Assistants in Nursing. The upshot is that we have nursing homes full of high-needs older people but fewer skilled people on the floor to look after them.
There are many homes that do a fantastic job caring for people. There are also homes that don't. The problem with the current system of regulation is that it's hard to tell the difference – 95 per cent of homes are fully accredited with no mark against their name.
As repeated examples have shown, accreditation doesn't equal good care. In 2010, a woman died in an accredited NSW nursing home because she fell from her bed and strangled herself on a bed pole. There were 45 residents in the home at the time but only one care worker rostered on to do the entire nightshift, with another worker on cleaning duties. The woman wasn't discovered in time to be saved. The Coroner investigating the case found that one care worker to 45 residents was insufficient, even if it satisfied legislative requirements.
This is not an isolated case. Monash University and the Victorian Institute of Forensic Medicine released a report in 2015 that found over 100 Victorian nursing home residents die prematurely each year from preventable causes.
Most of the residents studied died from falls, but choking, being given the wrong medication and assault from other residents comprised the remaining deaths.
The report barely got noticed. What would be the public's reaction if these figures applied to childcare centres?
Just because someone is old doesn't mean their life doesn't matter.
According to the latest Aged Care Financing Authority report, the average nursing home is making a profit of just over $9,000 per resident per annum. The top 25% of homes are making twice that. The 2014 Living Longer Living Better reforms are broadly expected to have injected billions into the industry as it opened up accommodation pricing allowing providers to charge more for the nursing home rooms.
Government, and the public, need to recognise that nursing home residents are more than just numbers on a profit ledger.
Last Wednesday was World Elder Abuse Awareness Day, and I believe we need to reform regulation of aged care to protect our vulnerable older citizens. An obvious place to start is implementing minimum staffing requirements. A NSW Parliamentary Inquiry I chaired last year found that facilities looking after residents with high needs should have at least one registered nurse on duty at all times. Unfortunately, the NSW Government looks to be removing the last piece of regulation in the country that implements such a requirement.
Older people recently identified health as their number one concern when deciding who to vote for in this upcoming election. Yet, neither Labor nor Liberal has committed to reforming aged care regulation to improve care quality.
The community expects high quality care, particularly for older, vulnerable people. Aged care policy needs reform so that we can actually achieve what the community expects and show that we as a community value older people's lives.
Jan Barham is a Greens MLC and spokesperson on ageing