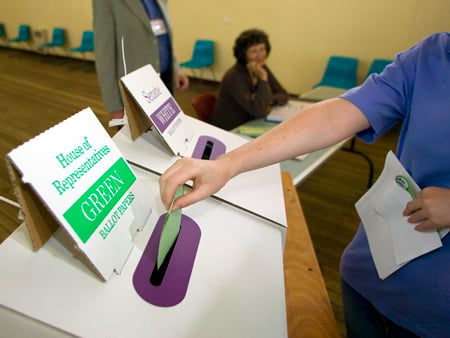 Six candidates for the Federal seat of Page will front voters at an information session in Lismore next Tuesday.
Organised by the online lobby group GetUp, the candidates forum is one of just three being held in New South Wales in the lead-up to the election.
The candidates include Kevin Hogan of the Nationals, Janelle Saffin from Labor, Kudra Falla-Ricketts of the Greens, , Bethany McAlpine of the Christian Democrat Party, Mark Ellis of the Liberal Democrat Party and Anna Ludvick of the Animal Justice Party.
The event will be run as a Q & A with the candidates all getting a set time to introduce themselves and their party they represent.
This will be followed by a series of cut through questions that all candidates will be asked to answer, again in a set time frame.
Larissa Zimmerman, a former candidate for the Australian Sex Party, will be MC on the night.
Forum organizer Jill Lyons said the Lismore forum would be an ideal opportunity for voters to get some straight answers from candidates on issues of concern.
'The GetUp Candidates Forum in Lismore will be a great opportunity to hear just what our local candidates are thinking as they respond to the questions that are important to me, you and everyone who can vote in this electorate,' Ms Lyons said.
'Whether is it climate change, public transport, our local hospital funding cuts, education, we all need to be involved to make the change we want to see happen in Federal politics.
'We have the ability to make a difference and this is why I am involved in this GetUp event.
'It's time we had politicians in parliament actually listening and working for their communities, their people, not themselves.
'The Page electorate is a marginal seat and one that, GetUp feels can make a huge difference to the outcome of this election.'
The candidates forum will be held at the Lismore City Hall on 7 June. Doors open at 6pm for a 6.30pm start. Bar facilities will be available.
More stories on the 2016 federal election