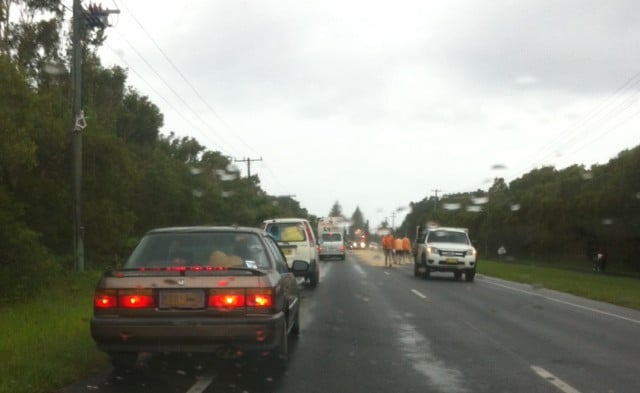 Move over, Ewingsdale Seniors – a new proposal is on its way next door. The corner parcel of land that sits on McGettigans Lane and Ewingsdale Road has been put forward as a proposed medical centre with a day theatre, accommodation (12 units), cafe and around 62 car spaces.
The proposal for the 5,497m2 block has been submitted by Brunsmed Pty Ltd. A company search shows the shareholders as Gary, John and Joel Wertheimer, all of whom live around Melbourne.
And as public comment closed July 27, The Echo asked staff if public exhibition could be extended for another two weeks. The Echo is yet to receive a reply.
Council staff raised concerns over the lack of a traffic mitigation traffic study and its bulk, scale and height; however, a development application lodged this month claims to have addressed concerns. Within the the detailed and well presented 328-page plan, the latest DA concludes that as the application is 'generally compliant with Council's controls' consent should be granted.
'Traffic impacts may be a significant constraining factor for development on McGettigans Lane', Council's manager of development assessment and compliance, Wayne Bertram, wrote in response to a meeting held between staff and the developer's representatives in March.
Dip site
Additionally he said Council's Geographic lnformation Systems identifies that the prime agricultural land 'is affected by a cattle-dip site buffer.'
The cafe proposal is also inconsistent with the current land use, said Mr Bertram.
The cafe would need to demonstrate that its primary focus is to serve patrons and staff of the hospital as opposed to the retail sale of meals and beverages to the general public, passing traffic and the development of a general dining venue.
In relation to traffic impact near the site Mr Bertram also said, 'Recent traffic studies undertaken for other developments at the western end of Ewingsdale Road have shown that the roundabout at McGettigans Lane will be required prior to any further significant development ­occurring.