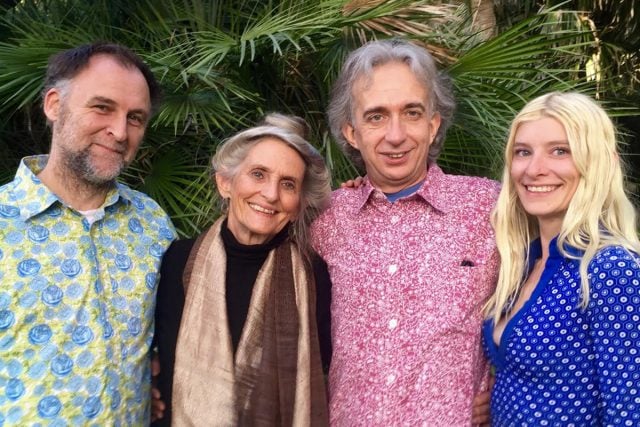 The local-council only group Our Sustainable Future (OSF) describes its team for the Byron Shire Council elections as 'blending experience, youth, know how and creativity'.
The party, which has a long track record in both Byron and Lismore councils, will again be headed mayoral candidate and current councillor Basil Cameron
Mr Cameron says OSF has 'a strong record working with residents and [has] the skills and determination to ensure the next Council delivers for the whole of Byron Shire.'
The long-time Goonengerry resident and three-time Deputy Mayor says he 'thrives on working with community, leading the way on a CSG ban, roads, transport, heritage, access and tourism.'
'I have worked hard to give residents a voice that shapes Council priorities and firmly believe Council works best in partnership with community,' he said.
Joining him in this year's council race are Ash Stennett (Wilsons Creek), Malcolm Price (Main Arm) and Judy D'abbs (The Pocket).
Ms Stennett is involved in the Mullmbimby Chamber of Commerce's plastic free July and Biggest Little Banquet project. Ash has also helped the Youth Council to deliver digital networking projects.
She says 'jobs, training and high speed internet are priorities, as are transport and housing options that help young people to build a future in our communities.'
Building design and community development professional Malcolm Price has a passion for affordable design and revitalising public space. Key organiser of the Byron Shire and Mullumbimby Big Picture Shows and member of Council's Masterplan Reference Group.
He believes social justice, biodiversity protection and development do not have to be in conflict.
'We can do better with creative thinking that taps into the great skills base in our community,' Mr Price said
Judy D'abbs better known to most as Judy MacDonald is a, teacher, community educator, founder of Brunswick Valley Landcare. She was founding manager of the Mullumbimby and New Brighton Farmers markets and president of the Main Arm Rural Residents Association.
She believes, 'securing local food production is an important part of building resilience in our economy and a vital local contribution to tackling climate change.'