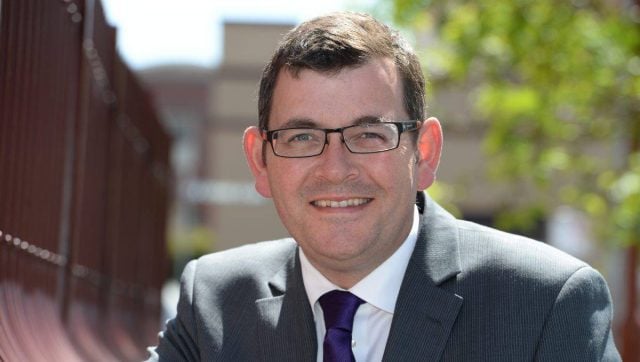 The Victorian government will permanently ban CSG exploration and fracking, with Premier Daniel Andrews declaring the decision a win for the state's farmers, but in NSW the fight to defeat a massive Pilliga wastewater facility continues.
The legislative ban, to be introduced into parliament later this year, will prohibit the exploration and development of all onshore unconventional gas in Victoria.
'Our farmers produce some of the world's cleanest and freshest food – we won't put that at risk with fracking,' Mr Andrews said in a statement on Tuesday.
The news has been welcomed by NSW Greens mining spokesperson and long-time outspoken anti-fracking advocate Jeremy Buckingham.
Mr Buckingham said he was 'ecstatic' to hear the news and called on Mike Baird to follow suit and ban fracking in NSW.
'The Greens are calling on Mike Baird to end the uncertainty for communities by following Victoria's lead and banning coal seam gas and fracking permanently and setting a course towards a renewable energy future,' Greens MP Jeremy Buckingham said.
'This is an incredible victory for those farmers, Greens and environmentalists who have worked together to highlight the risks of unconventional gas and demonstrate the clear community opposition to toxic gasfields.
'NSW demonstrated that the community opposition to coal seam gas was a powerful community and electoral force and the Victorian Government has clearly recognised that with this decision today.
'I was pleased to recently tour regional Victoria with my Greens colleague Ellen Sandal to talk about the dangers of unconventional gas.
'NSW Labor already opposes coal seam gas in certain areas of NSW, they should go one step further and adopt a complete ban policy like their Victorian counterparts,' Mr Buckingham said.
Community group appeals Pilliga decision
Meanwhile, in north-west NSW the battle against unconventional gas continues, with community group People for the Plains announcing it has appealed the Land and Environment Court decision that gave Santos a green light to operate its 'Leewood' coal seam gas wastewater treatment facility near Narrabri and the world-renowned Pilliga State Forest.
People for the Plains – represented by public interest environmental lawyers EDO NSW – argued in the Land and Environment Court that the Leewood facility is unlawful because it did not go through the proper assessment process before being approved. The NSW Department of Industry approved the facility in August 2015 as CSG exploration and without an Environmental Impact Statement (EIS) being prepared and without the public being given a chance to comment.
On August 1, the Land and Environment Court decided that the approval was valid. The facility can now begin operating, and is expected to treat up to 1.5 million litres of CSG wastewater every day and then use the water to irrigate farmland crops.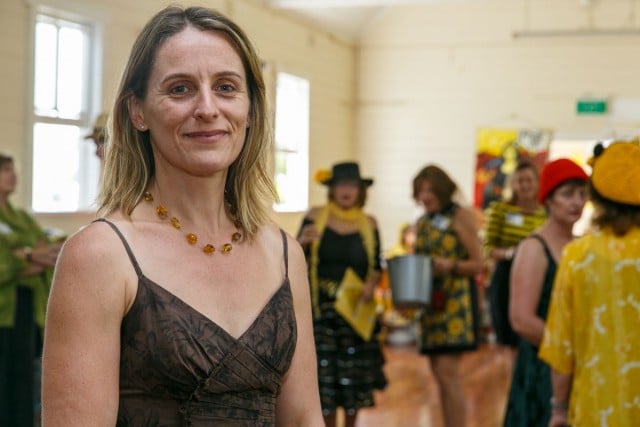 An appeal was lodged in the Court of Appeal on Monday, August 29 and is set down for first mention on October 26.
'Our client has not made the decision to appeal lightly. We have pored over the Land and Environment Court decision and have sought advice from expert barristers. We believe our client has solid grounds to appeal this decision,' said Sue Higginson, CEO of EDO NSW.
'Local communities are rightly worried about the impacts the facility will have on the valuable ecosystems of the Pilliga. Leewood is one of a number of incremental CSG developments in the area that pose a real and increasing threat to one of Australia's important natural ecosystems.'
'The laws relating to CSG exploration and infrastructure are complex – this is where planning law and mining law intersect. It is really important that the proper legal procedures are followed for this development as it will set a precedent for exploration-related projects in the future.'
'Our client will argue before the Court of Appeal that the legal framework for CSG exploration does not – and was never intended to – exempt industrial scale, long term projects such as the Leewood facility from requiring development consent. If a non-CSG developer wants to construct a facility like Leewood, they would be required to prepare a full legally prescribed Environmental Impact Statement that would be placed on public exhibition so that the community can have a say.'
'Rigorous environmental assessment and public exhibition is vital for a well-functioning planning system, and brings about better decisions.'
– with AAP