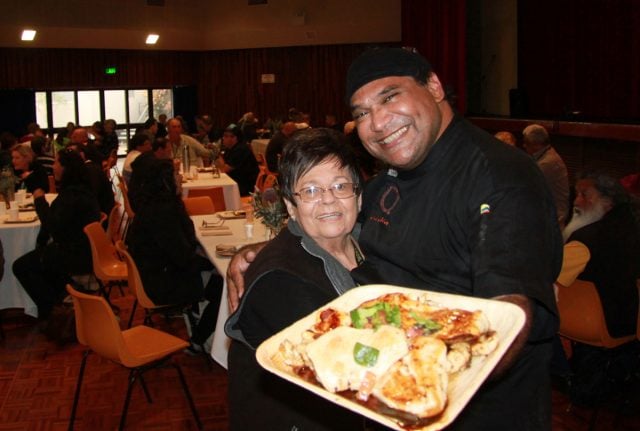 Chef Mark Olive, who introduced US president Barack Obama and TV celebrity Oprah Winfrey to Australian bush tucker, was a highlight for many people at a Tweed conference this week.
The star of his own SBS Television cooking show, and also known as The Black Olive, Mark has become a household name and has been an inspiration for many young Aboriginal people.
His celebrity was evident when Mark was guest chef at this week's NSW Local Government Aboriginal Network Conference at Tweed Heads.
He spent as much time accepting requests for 'selfies' photos with fans as he did cooking a luncheon for the approximately 150 delegates at the annual conference.
Coaxed into making an impromptu speech at the luncheon, Mark said he was dedicated to encouraging other young indigenous people to pursue a career in the food industry.
'I really love my life and I'm often trying to encourage young people to consider catering as a career option,' he said.