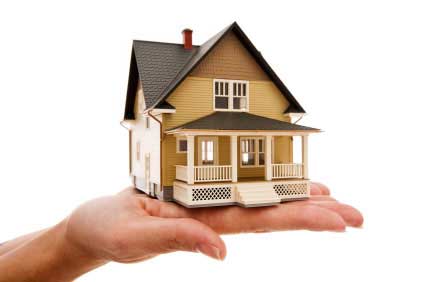 Mandy Nolan
An affordable-housing rally and forum is planned for Mullumbimby on Saturday November 12 which aims to find real solutions needed for what is fast becoming one of the biggest social issues in our region.
Byron Shire councillor Jeannette Martin is one of the organisers – she describes the event as 'grassroots community focused' which is endeavouring to bring the conversation on affordable housing to the forefront.
'Council is always very constrained by the bureaucratic processes,' says Cr Martin. 'I see my role at Council as opening up some doors so things can happen.'
'While Byron Shire Council are planning a housing summit in the future, that focus will be on upper-level involvement,' says Cr Martin.
'This event is because we saw the need for the community to get in and have their say.'
Ms Martin says she has long been aware of the need for affordable housing and the crisis many in the community are facing around securing accommodation.
'I hear a lot of stories', she says. 'People tell me they are desperate to find somewhere to live. I hear that several times a week. I am very concerned by the high rent people are paying.'
Cr Martin believes that these kinds of financial stressors have significant negative impacts on the overall mental health of the community.
'Shelter is your basic need,' she says, 'but you also need food and to be able to be engaged in your community – when you are in financial stress it is hard to get out there and engage because you are trying to survive.'
'It's definitely getting harder – wages, pensions and unemployment benefits have not increased.'
Opportunism
One of the key issues is the thousand-plus studios approved by Council that were supposed to ease the burden on the rental market, yet many are – allegedly – now being used for holiday and short term accommodation.
'There could even be more than 1,000 operators,' Cr Martin says. 'Council is investigating how we can deal with this, how to make it less attractive to rent places out as AirBnB.'
It is the culture of opportunism that she believes has affected our housing market. We live in a tourist area where supply is low and demand is high. So how do we regulate a rental market?
'We need to look at how we as a community set some standards – if you have a spare bedroom, why not rent it out… but what fee is actually acceptable and reasonable? You have to meet some sort of acceptable living standard.'
Organisers of the rally have created a survey to ascertain what people's actual experiences are and where the needs should be addressed.
Solutions
The forum will be looking at numerous ideas and possible solutions.
'There will be a workshop on community land trusts,' Cr Martin says, 'which will talk about how people can come together to get land to build houses.'
'We are also looking at setting up a renters' co-op which landlords and renters can join and work together to provide long-term housing.
'We are also investigating how can we set up a "tiny house" village; it's somewhere people can put tiny homes like caravans on properties. There is council land where that could happen…
And former councillor candidate James Wright will explain his sleep bus project.
One of the most disadvantaged groups is single parents.
Cr Martin says, 'It's so hard to find somewhere to live that will take children – they are being relegated to the same realm as pets. A common response from those who see housing un-affordability in our region as inevitable is to just "move somewhere else".'
Cr Martin believes that while on the one hand this is a reality, 'Who is going to clean your house, serve your coffee, be your secretary or your nurse?'
'We have to provide housing for people who provide services and they have to be able to live here.'
According to Cr Martin, the affordable-housing rally and forum won't be just another talkfest: 'I hate them – I am over them!' she says. 'We want to make this a whole-community issue.'
n Reclaiming our homes rally and action forum is on Saturday November 12. Meet at 10am at the park outside the Byron Shire Council Chambers in Mullumbimby before a walk to the Ex-Services Club where the forum will run from 11am till 4pm.