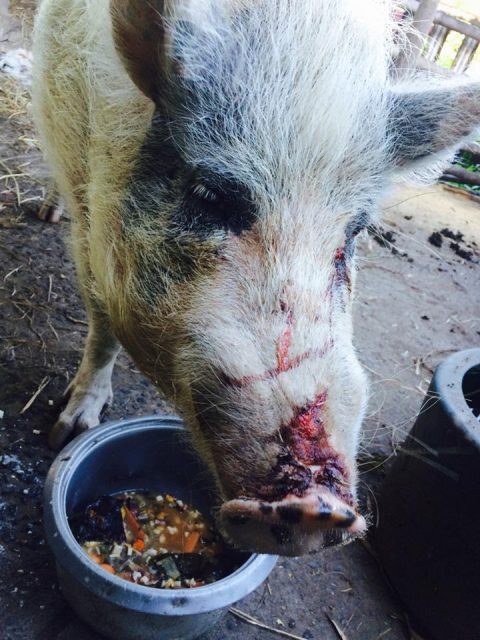 Two men who are behind bars after an attack at a Nimbin permaculture college in December, in which a number of chickens were mutilated and pig was allegedly raped, have lost their bid to have their names suppressed.
Reece Park, 22, and Bradley Presbury, 20, have been on remand since a few days after the attack.
Magistrate David Heilpern, who said there was 'significant media interest' in the case, refused non-publication applications made by lawyers for the men.
Neither man appeared for the hearing or applied for bail.
Workers at Djanbung Gardens found the dead chickens with broken necks and other broken bones, and 12-year-old pig Polly with serious external injuries when they came to work on December 14.
The pair was arrested at a Teven address a week later.