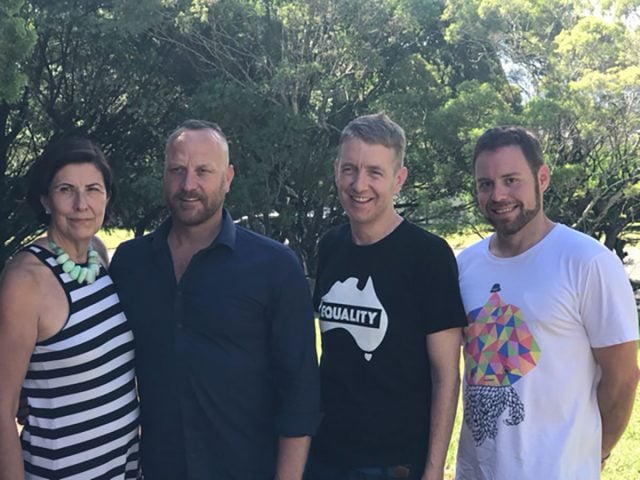 Marriage equality is topping the bill tonight at the Lismore Workers Club with former Olympic swimmer Daniel Kowalski taking the chance to both tell his story as well as hear the stories of others.
'I get to tell my story but the reality is that it is hearing the stories everyone else tells that is important,' said Kowalski.
The marriage equality forums have been taking place across the country. Co-Chair of Australian Marriage Equality Janine Middleton said the national campaign is about building on the momentum and energy generated across the nation for marriage equality and continuing to campaign for a straightforward change to be achieved by a vote in the parliament.
'Two-thirds of Australians as well as a majority of politicians want every Australian to be able to marry the person they love,' she said. 'Marriage equality will not change anything for the vast majority of Australians, but will make a profound difference to the status and dignity of many.
'A clear majority of the Page electorate believe it is important for the issue of same-sex marriage to be resolved this year, with more than 38% viewing it as very important.'
According to the latest ReachTel Poll over 63% of the Page electorate believes their local MP, Kevin Hogan should be able to vote on same-sex marriage if a Bill is presented to Parliament.
'Politicians are starting to realise that this is not going go away,' said Kowalski. 'This is not a flash in the pan and at the forums people realise they can go to their local members of parliament and ask the for support.'
The campaign is about demonstrating the support that marriage equality has in the community. 'The campaign will show the strength and diversity of support for marriage equality. At the equality campaign website supporters will find the tools to lobby their MPs, hold local events, and share with their communities the many reasons why marriage equality matters," Janine Middleton said.
Head to the the Lismore Workers club tonight, February 9 at 231 Keen Street, Lismore. The marriage equality forum will take place from 6  to 8.30pm.