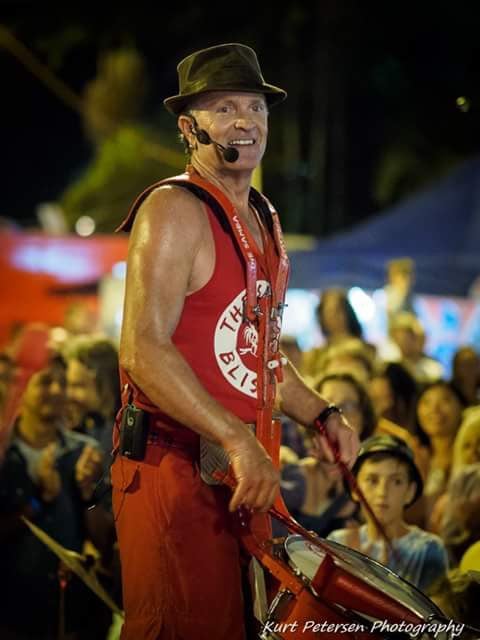 The funeral for Paul Barrett, founder of Samba Blisstas, will be held Saturday February 4 at Cabarita Beach Hotel from 10.30am.
A memorial page for Paul, set up by Above & Beyond Funerals described him as 'larger and louder than life!'
'Paul is quiet, humble and caring. He is a friend, community builder, a shoulder for support, a teacher, a creative genius. He is so many different things to different people.
Organisers say, 'whoever Paul is to you, come and celebrate the life that gave so much to each of us individually and all of us as a community.'
They are also asking for photos – both group and of Paul – which can be emailed to tasteful [email protected]