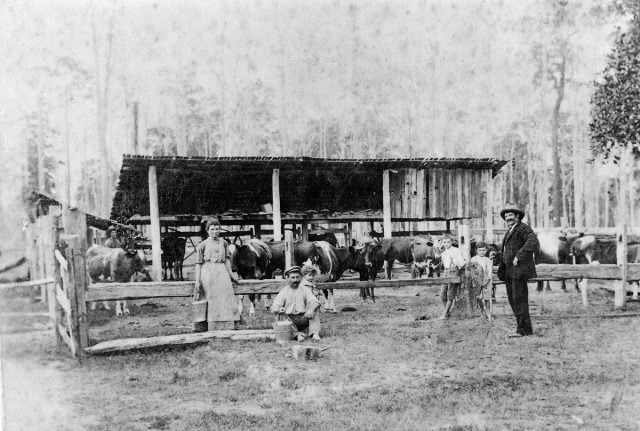 Australias first refugees formed a successful settlement just south of Woodburn in Northern NSW now known as Little Italy. In 1880 families and farmers from the Veneto region in Northern Italy were sold homes and lands in the imaginary kingdom of the Bismarck Archipelago.
Though warned by the Royal Investigation Bureau in Milan, who refused to issue passports to anyone who was participating in the scheme, 50 families boarded the ship the India in Barcelona in a hope of a new life.
They were assured they would be landing at a colony that was already settled and established but when they arrived they found that Port Breton had no housing and that people were dying of starvation and disease. After four months at the colony the Italians departed on the India finally ending up stranded in Noumea at a penal colony when their ship was declared unseaworthy.
Sir Henry Parkes, the then Premier of NSW, arranged for their rescue and chartered the James Paterson to collect the survivors. On 7th April 1881, 217 of the original 340 emigrants arrived in Sydney, destitute and in poor health.
Arriving in Sydney in ill health an with no money the Italians agreed to spend a year in service throughout the colony. After their harrowing trip to Australia they had formed close bonds and with all the skills required to set up a new community they came back together at the end of the year to successfully colonise land near Woodburn that the British colonists had thought was too barren to work.
Today there is a museum complex that commemorates the lives of New Italy on the site and they are currently seeking to contact any descendants of the original settlement who still live in Australia. Contact them via the New Italy website.